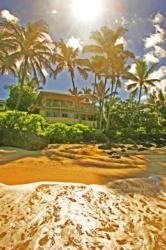 San Francisco, CA (PRWEB) March 30, 2012
Surfbreak Rentals, an online community-based global vacation rental directory specializing in rentals near surf breaks and beaches worldwide, is excited to announce a new collaboration with Quiksilver, the world's leading outdoor sports lifestyle company. Right now, any time a vacation rental is booked through Surfbreak Rentals, customers will receive one free pair of Quiksilver boardshorts, while supplies last.
"Quicksilver is a leader in quality in the surf industry and we're thrilled to partner with them to outfit our users in a new, high quality pair of boardshorts when they book a vacation rental on Surfbreak Rentals," said Matt Belden, Surfbreak Rentals CEO. "Just as we strive to offer our community the best rentals in the most sought-after surf destinations, Quicksilver offers an authentic, first rate product."
Surfbreak Rentals offers the best selection of vacation rentals near the world's finest beaches and hottest surf breaks, click here to find out how you can snag a pair of boardshorts from Quicksilver, worn by some of the most elite surfers around the globe. Choose from a variety of styles, including newly-added NFL team-branded designs.
About Surfbreak Rentals
Surfbreak Rentals was founded by a group of Northern California surfers with a passion for traveling and technology. After years of struggling to find great places to stay near their favorite surf breaks while on the road, they finally decided to do something about it by creating surfbreakrentals.com. Surfbreak Rentals is dedicated to helping traveling surfers find great places to stay near the worlds' best surf breaks and beaches. The entire site design and navigation is based on more than 1,600 global surf breaks, which makes Surfbreak the first vacation rental site that allows users to search for accommodations based on specific beaches and surf breaks.
Contact:
Matt Belden
415-378-2343
press(at)surfbreakrentals(dot)com
http://www.surfbreakrentals.com