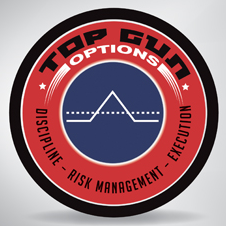 "This tactic takes this movement into account and leaves room for the stock to move up or down significantly and still potentially profit."
Miami, FL (PRWEB) March 30, 2012
The last time internet giant Google reported earnings, the stock dropped approximately $70, or nearly 10%.
The Top Gun Options trading team sees a potential trading opportunity on Google for 2nd quarter earnings that can be viewed here: https://cx955.infusionsoft.com/go/tgoprta032812/whizpr/
According to Market Watch, on January 19th Google reported a 6% gain in fourth-quarter earnings, missing Wall Street's expectations. For the period ended Dec. 31, Google reported net income of $2.71 billion, or $8.22 per share, compared to net income of $2.54 billion, or $7.81 per share, for the same period the previous year.
On a non-GAAP basis, the company said it would have earned $3.13 billion, or $9.50 per share, for the recent period. Net revenue, excluding traffic acquisition costs, came in at $8.13 billion. Analysts at the time were expecting earnings of $10.51 per share on net revenue of $8.43 billion, according to consensus estimates from FactSet Research.
Top Gun Options Chief Strategist, Matthew "Whiz" Buckley, who manages a skill-based model portfolio for the financial firm that is up over 20% year to date, sees previous earnings as a potential indicator of what may happen on April 18th.
"Google is extremely volatile around earnings, usually moving around a 40% vol," Buckley said. "This tactic takes this movement into account and leaves room for the stock to move up or down significantly and still potentially profit."
Follow this link to view the tactic: https://cx955.infusionsoft.com/go/tgoprta032812/whizpr/
According to the Wall Street Journal, "Google executives said that a variety of factors—not just mobile-Web ad clicks—contributed to the drop-off in the amount of money advertisers paid on average when people clicked on their ads."
To learn more about Top Gun Options go to http://www.topgunoptions.com
###