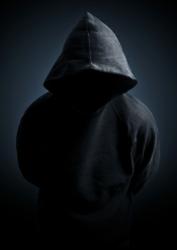 If the jury believes that your fear that the dead guy was about to use deadly force against you was genuine, but that your fear was unreasonable, you are guilty of voluntary manslaughter
San Francisco, CA (PRWEB) March 30, 2012
In an article released this week, "Trayvon Martin's Death and Highlights of California's Law on Self Defense", San Francisco criminal defense attorney Tim Pori explains that self defense laws in California allow people to use lethal force only when they honestly and reasonably believe they are faced with a deadly threat.
In the article, posted by the San Francisco defense attorney to his blog titled Legal Advice for Stupid Criminals, Pori clarifies that people in California have a right to use a reasonable amount of force to protect themselves from an assault, which can amount to deadly force if needed. He also says self defense claims have to be believed by a jury as honest and reasonable in order to produce a "not guilty" verdict.
"If the jury believes that your fear that the dead guy was about to use deadly force against you was genuine, but that your fear was unreasonable, you are guilty of voluntary manslaughter," elaborates Pori. "If the jury believes that you committed an unlawful death without the intent to kill, you are guilty of involuntary manslaughter."
Pori understands the outrage over the shooting death of 17-year-old Trayvon Martin, who was armed with nothing but a bag of Skittles.
"Self defense is not a license to hurt people who don't look like you or who you think may be suspicious," cautions the San Francisco defense attorney. "Reasonable people would not consider the fruit candy as something capable of delivering deadly force."
Pori goes on to illustrate the legal use of force in self defense when a man threatened the attorney's mother with a knife. His mother ultimately turned the knife on her attacker and, as she put it, "slashed on him." When the police arrived on the scene, Pori's mother was holding the bloody knife as the attacker cowered under a nearby porch.
Even the legitimate self defense claim in the incident involving his mother could have been doubted by the responding officers who did not see the original threat, acknowledges Pori. Luckily for her, he says, the true perpetrator was under the influence of alcohol and told the police exactly what had happened. He even asked for his knife back.
"Remember, you should only use the amount of force legally necessary to defend yourself," warns Pori. "Don't over-do it or the police could get the wrong idea and confuse the perpetrator with the victim."
For more information about self defense or defense of any state or federal criminal charge, visit http://www.criminaldefensesanfrancisco.com/ or call Tim Pori at 415 495-4800.
About the Law Offices of Tim A. Pori
Tim A. Pori is a San Francisco criminal defense attorney who actively defends people accused of sex crimes, drug crimes, weapons violations, federal and state felonies (including murder), and all other violations, including misdemeanors and drunk driving.
Pori is a member of the California State Bar and has been certified by the California Board of Certification as a Certified Specialist in Criminal Law. He has been practicing in the San Francisco Area for 14 years. The Law Offices of Tim A. Pori serves the communities of San Francisco, Vallejo, and the San Francisco Bay Area.