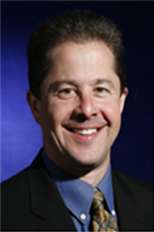 San Francisco, CA (PRWEB) March 29, 2012
Tracker Corp, http://trackercorp.com, provider of innovative software for immigration case management and Form I-9 compliance and E-Verify, announced the appointment of Tim Danison as Chief Executive Officer. Co-founder Fred Colman continues as Tracker Corp President.
With more than two decades of experience in enterprise and cloud-based solutions, including Human Resources software, Tim Danison has a tremendous track record in driving the success of early-stage and fast-growth technology companies.
Over a 10+ year period early in his career, Tim was responsible for the management and delivery of large, highly scalable systems for enterprise customers at Oracle and at Forte Software (later acquired by Sun Microsystems). As a founding member of WageWorks, a provider of consumer-directed benefit programs for nationwide employers, he helped define and bring the company's solutions to market during its early history. He later assumed several distinct executive roles in sales, product management, business development, and client service management during the company's growth to a $100M+ enterprise supporting several thousand nationwide employers. Most recently, he led business development initiatives for Devicescape, a provider of cloud-based data offloading and connection solutions for the mobile industry. Danison holds a degree in Computer Engineering from Carnegie Mellon University.
"Tim Danison is an ideal match for Tracker, given his proven leadership skills in a range of roles in HCM and other highly scalable software platforms – from product management to sales and client service," said Fred Colman, Tracker Corp President. "His expertise in scaling technology solutions while delivering on impeccable customer satisfaction also fits Tracker's road map and award-winning history in serving our fast growing HR and legal industry clients." Danison takes over from outgoing CEO Brett Weiss, who helped establish Tracker I-9 as the preferred Form I-9 and E-Verify processing software.
Tracker Corp provides software for immigration management, I-9 compliance and E-Verify. Used by more than 70% of the leading law firms that license immigration software, along with many Fortune 1000 companies, hospitals, and universities, Tracker Corp products include ImmigrationTracker software and Tracker I-9 compliance software--currently a 2012 SIIA CODiE Award finalist for "Best Human Capital Solution." Winner of a 2012 Stevie Award for "Front Line Customer Service Center of the Year," privately-held Tracker Corp was founded in 1998 and is based in San Francisco, CA.
###