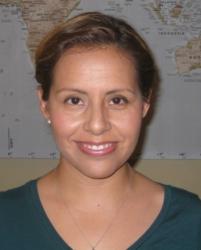 I've been fighting LMS since 2010, and I'm happy to hear that there is collaboration between three reputable organizations who are sharing their research data to find a more effective treatment to help those with LMS.
New York, NY (PRWEB) March 31, 2012
While an international initiative to help women with gynecologic sarcomas gets underway, doctors got up-to-date information on these rare cancers this week at the annual meeting of the Society of Gynecologic Oncology, Sarcoma Alliance board member Suzie Siegel said today.
The U.S. National Cancer Institute, the European Organisation for Research and Treatment of Cancer and the United Kingdom clinical trial system are working on an International Rare Cancer Initiative to design and fund trials, in hopes of improving treatment, according to the NCI.
"This initiative will allow us to perform trials for cancers so rare that none of us could have managed it on our own," said Ted Trimble, M.D., M.P.H., director of the NCI's Center for Global Health in Bethesda, Md. "Working together like this allows us to reduce the cost of trials for each partner organization, to speed development and conduct of rare cancer clinical trials, and to harness worldwide expertise in these rare conditions."
The initiative will start with these five:
-- gynecologic sarcoma
-- penile cancer
-- fibrolamellar hepatocellular carcinoma
-- rare head and neck tumors (anaplastic thyroid cancer and salivary cancers)
-- small bowel cancers
The first clinical trial approved under this initiative will be for women with high-grade uterine leiomyosarcoma (LMS) that hasn't spread outside their uterus, said Martee Hensley, M.D., a medical oncologist at Memorial Sloan-Kettering Cancer Center and associate professor of medicine at Weill Cornell Medical College in New York City. She is the initiative's U.S. chair for gynecologic sarcomas.
After surgery, women can choose whether they want to participate in the randomized Phase III trial. Half will be observed closely, but get no chemo, while the other half will receive gemcitabine (Gemzar) plus docetaxel (Taxotere), followed by doxorubicin (Adriamycin).
The trial should open in a few months, Dr. Hensley said, and it is expected to last six years.
It is similar to a trial Dr. Hensley conducted as part of the Sarcoma Alliance for Research through Collaboration. The final results are expected to be published in a year or so.
Sarcoma is a cancer of connective tissue, and leiomyosarcoma is a subtype of smooth muscle, or involuntary muscle. The research on uterine LMS may be of interest to doctors treating LMS in other parts of the body as well as other sarcomas, Dr. Trimble said. "But each sarcoma is a little bit different."
"I've been fighting LMS since 2010, and I'm happy to hear that there is collaboration between three reputable organizations who are sharing their research data to find a more effective treatment to help those with LMS," said Nancy Bobick of Carlsbad, Calif., near San Diego.
The LMS arose in her pelvic area, she said. She had four surgeries and six cycles of gemcitabine/docetaxel. She said she wanted to see an oncologist with special expertise in LMS, but Kaiser Permanente would not pay for someone out of its network. Bobick paid the expenses herself, and the Sarcoma Alliance reimbursed some of them. The Alliance's Assistance Fund helps patients get second opinions from experts, Siegel said.
Three new tumors have grown, and Bobick learned this week that at least one is LMS. She meets with her doctor Monday to decide on a game plan.
Dr. Hensley said she and her colleagues in the international initiative also are planning trials for low-grade endometrial stromal sarcoma and high-grade undifferentiated uterine sarcomas.
Siegel, who lives in Tampa, said the Sarcoma Alliance has had a representative at the SGO annual meetings since 2006, and three of its board members have survived gynecologic leiomyosarcoma, including herself.
This week's SGO meeting in Austin may have been the first to have an educational forum on the diagnosis and management of uterine sarcomas, Siegel said, because a change in format allowed more topics to be discussed. Dr. Hensley led it with her MSKCC colleague, Mario M. Leitao, M.D., a gynecologic oncologist. Doctors packed the large meeting room.
"We've made great progress on gynecologic sarcomas, in large part, thanks to Dr. Martee Hensley and Memorial Sloan-Kettering," Dr. Trimble said.
MSKCC has developed a nomogram for women with uterine leiomyosarcoma to help predict their survival.
Drs. Hensley, Leitao and their colleagues also had an article in this month's Gynecologic Oncology journal about uterine LMS that expresses estrogen or progesterone receptors. Women with these tumors go longer without their cancer advancing, as compared with women whose LMS doesn't express ER or PR, the article concluded.
Dr. Suzanne George of Dana-Farber Cancer Institute in Boston has been conducting a phase II study of letrozole (Femara) for patients whose uterine LMS is ER or PR positive. Letrozole is an aromatase inhibitor, or anti-estrogen drug.
In addition to current treatments and clinical trials, the SGO had intriguing posters on other scientific research, Siegel said. Gynecologic oncologist Matt Anderson, M.D., Ph.D., explained some of his:
"We have begun to comprehensively examine patterns of gene expression in uterine leiomyosarcoma, comparing them to both benign leiomyomas (fibroids) as well as healthy myometrium. We find that the overwhelming feature of uterine leiomyosarcomas (ULMS) is the overexpression of gene products that are involved in regulating a specific aspect of how cells control their proliferation. This feature is known as the 'G2-M cell cycle checkpoint' and is frequently overexpressed in many cancers. Many different investigators have examined different genes involved in the G2-M cell cycle checkpoint and have found that they are frequently overexpressed in many other types of cancer.
"However, what is unique about what we have done is that we have developed a very thorough global view of how patterns of gene expression have changed," said Dr. Anderson, director of clinical and translational cancer research in gynecologic oncology at Baylor College of Medicine in Houston. "This has allowed us to start to map out pathways that we think drive leiomyosarcomas to grow/spread as well as identify drugs that have been developed for other, much more common cancers that could be then used to treat women with ULMS."
The national nonprofit Sarcoma Alliance is based in Mill Valley, Calif., just north of San Francisco. It offers a peer-to-peer network, live chat room, Facebook page, YouTube channel, blog and discussion board so that people can support one another and share information. For more information, visit http://www.sarcomaalliance.org.