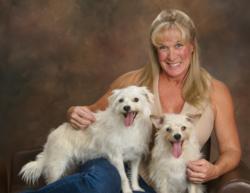 We rescue animals on one day and they rescue us everyday there after.
(PRWEB) March 31, 2012
The Homes for Pets & People real estate team has partnered with Rancho Coastal Humane Society, Tranquility Farm, and the FACE Foundation in an effort to improve the lives of and find permanent & loving homes for the animals of San Diego County. All associated real estate agents are donating 10% of every commission earned to these recipients, client's choice!
Companion animals inspire unconditional generosity, and the Homes for Pets & People foundation provides a unique opportunity to give back. Upon the close of escrow for every home, 10% of the commissions earned by the Homes for Pets & People real estate team go directly to the non-profit recipients. How can it get better than that? The donation is submitted in the name of the represented via the Homes for Pets & People foundation, making it possible for anyone who is buying or selling a home to give thousands of dollars without reaching into their own pocket. All nonprofit organizations are carefully chosen based on their outstanding efforts and success in providing care, comfort, and hope for animals. They are entirely dependent on donations and are not tax supported. Sharon Callahan and the real estate agents of the Homes for Pets & People foundation are working hard to renew the meaning of home for San Diego residents, human & animal alike.
Anyone interested in learning more about Homes for Pets & People can visit http://www.HomesForPetsAndPeople.com. San Diego residents interested in buying or selling property in the area may contact Sharon Callahan directly by calling 760 522-9112 or emailing HomesForPetsAndPeople(at)live(dot)com for more information.