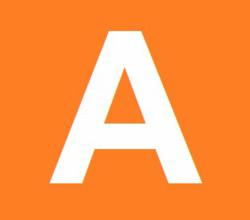 Discover the hottest news and expand your knowledge on numerous topics with Alltopics.com
(PRWEB) March 31, 2012
Alltopics goes wild on Movies. Movies.alltopics.com has the bastion of all Movies news, as Alltopics.com continues to search the web and the globe for popular news stories about new Movie news and gossips. Whether the reader is an Oscar buff, or just a bystander who enjoys a movie from time to time, Movies.alltopics.com is the best source for all Movies news, videos and images.
Movies.alltopics.com goes global. Alltopics.com Movies section has articles and new releases taken from all over the Web and all over the world. It's all gathered and rated by popularity. The website takes articles and popular blogs from such social networks as Facebook, Twitter and GooglePlus, and puts the movie-oriented ones out there for the readers. The access to the news is easy and free.
As soon as one browses Alltopics for Movies news, the reader is amazed at what one may find: If someone wants to see the new Hobbit or Dark Knight Rising trailer, it can be easily found on Alltopics.com. If some wonder how the new Hunger Games stacks up, Alltopics.com has the reviews. If one wants to know what HBO cancelled, and renewed, it can be checked out on Movies.alltopics.com, along with articles on all the new DVD/Blu-ray releases. The website is a goldmine of media entertainment information.
After logging in and browsing the reader will encounter more articles about the topics of ones interest without wasting time on laborious search.The user has instant and free access to any of the current information about new movie releases, videos, images, updates on Movies and Entertainment, and hundreds of other topics. Since users can vote and 'like' the topic on Alltopics.com, it is the readers who create the content of the website. That is why the news is always hot and popular.
Alltopics.com is a composite news and information website that offers the best news in Movies and Entertainment, all garnered from the newest and most popular postings on Facebook, Twitter, and GooglePlus. Alltopics.com has media coverage and complete article listings that no one can afford to be without before they go out on their next trip to the movies.