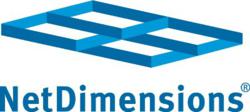 IMPACT is an excellent opportunity to meet with innovative HR executives and professionals from multinational companies across various industries. -Mark Sanmarco, Senior VP, NetDimensions
Rocky Hill, CT (PRWEB) March 30, 2012
NetDimensions (London Stock Exchange AIM: NETD), a global provider of performance, knowledge and learning management systems, will be participating as a general sponsor at IMPACT 2012: The Business of Talent in St. Petersburg, FL.
"IMPACT is an excellent opportunity for our senior executive team to meet with innovative HR executives and professionals from multinational companies across various industries," said Mark Sanmarco, Senior Vice President at NetDimensions.
"Our mission is to help organizations worldwide achieve workforce productivity and efficiency improvements, cost reductions, risk management, and cultural and process innovations. So we are eager to learn about their real-world experiences and the challenges they face within their organizations in terms of their global talent strategies."
To address the growing trend toward integrated and agile talent management, NetDimensions recently launched the NetDimensions Talent Suite that supports a practical model of ongoing talent development, performance enhancement, and personalized learning.
Available both on premise and as secure SaaS, the NetDimensions Talent Suite relies on a fully integrated, organically developed software platform that focuses on learning and performance at its core. IMPACT attendees will have the opportunity to get a preview of the NetDimensions Talent Suite at table 18 of the Demo Center on April 11th and 12th.
IMPACT 2012 is organized by Bersin & Associates and will run from April 10-13 at Renaissance Vinoy Resort & Golf Club.
About IMPACT 2012
IMPACT 2012 is the premier event for HR, learning and talent management executives and their teams. Every aspect of this year's trailblazing and highly-regarded research conference supports the theme, Building Business Agility through People.
Hosted by Bersin & Associates, the conference is designed to unleash the power of our research and deep expertise while harnessing the collective wisdom of experienced executives and practitioners. In three days, you'll learn how you and your teams can adapt and respond to today's complex workplace and business challenges. And you'll leave with guidance backed by proven strategies and best practices.
About NetDimensions
Established in 1999, NetDimensions (London Stock Exchange, AIM: NETD) is a global provider of performance, knowledge and learning management systems.
NetDimensions provides companies, government agencies and other organizations with talent management solutions to personalize learning, share knowledge, enhance performance, foster collaboration, and manage compliance programs for employees, customers, partners and suppliers.
Recognized as one of the top-rated learning technology suppliers in overall customer satisfaction, NetDimensions has been chosen by multinational organizations worldwide including ING, Cathay Pacific, Chicago Police Department, Delphi Automotive, and Travelex.
NetDimensions is ISO 9001 certified and NetDimensions hosted services are ISO 27001 certified.
For more information, visit http://www.NetDimensions.com.