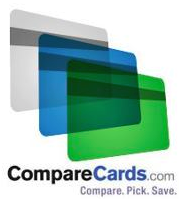 As far as the in-store charge card is concerned, the Walmart credit card APR is high and store charge cards don't offer very many benefits.
Charleston, SC (PRWEB) March 31, 2012
CompareCards recently posted a comprehensive write-up of all the different options for Walmart credit cards. The CompareCards.com site is a leading service for helping consumers perform in-depth comparisons of credit cards while taking advantage of free expert card reviews and summaries.
Below are highlights from the latest review:

Walmart currently offers a trio of cards. There is a prepaid credit card that's either a VISA or MasterCard, a conventional Discover Card that offers a rewards program for Walmart customers, and an in-store Walmart charge account card. None of these cards require a membership fee.
The Walmart Discover Card is accepted everywhere that Discover cards are honored and offers a rebate rewards program that applies to all purchases, made anywhere. The default earnings rate for rewards is only .25% of every dollar spent, and after spending at least $1,500 during any given year the rate doubles. Once cardholders have spent at least $3,000 they earn 1% cash back. Card members also get a 5 cent per gallon discount on gasoline purchased at Walmart. For those cardholders who spend less than $3,000 per year the rewards are rather small, but customers who buy lots of gasoline at Walmart will benefit from their discount.
This is a charge card only accepted at Walmart, Walmart.com, and Sam's Club and entitles cardholders to discounts at participating Walmart gas stations. Those who carry a balance on the card pay a 22.90% APR. While it is advantageous to those who buy gas at Walmart, maintaining a balance on the card can get expensive and quickly undermine all of the cardholder's gasoline savings.
The Walmart MoneyCard is a reloadable prepaid VISA or MasterCard. Prepaid cards such as this one are popular with consumers who have bad credit and are not able to qualify for a traditional credit card. The card is accepted worldwide just like a regular credit card as long as there is sufficient cash in the account to cover the purchase. There are several ways to reload the card with more money, including direct deposit and Walmart check cashing services. There is no initial set-up fee for cards applied for online, but all Walmart Money Cards do carry a monthly maintenance fee of $3.
"The Walmart Money Card is a reasonably priced and excellent option for consumers needing a prepaid card," says Chris Mettler, president and founder of CompareCards.com. "It is also a great card for people with bad credit because it does not require a credit check and there are no late fees. The Walmart Discover Card is also a decent card for those with better credit, but many other credit cards have much more flexible features and easier ways to earn rewards. As far as the in-store charge card is concerned, its APR is high and store charge cards don't offer very many benefits. So I suggest that people shop around and compare deals for the best possible credit card, prepaid card, or gasoline rebate card by using the free resources on our website."
With recommendations that put the consumer first, the CompareCards.com blog provides crucial information for consumers, students, business travelers and others looking for guidance on credit card deals and other personal financing issues. Visitors to the site can use handy tools to help manage their finances or select the best and most appropriate credit card for their particular income bracket, credit history profile, and individual preferences. There are also credit card specialists available via live chat during normal business hours.
About CompareCards.com
CompareCards.com serves as an efficient navigational tool in the ever-increasing space of online credit card offerings. Started as a listing resource for consumers, the site has expanded steadily and now serves as a multi-dimensional service for users to compare credit cards side-by-side and utilize additional functions to manage their credit. The site analyzes details on more than 100 leading credit card offers and has been mentioned in Business Insider, ETV Public Radio, CBS Money Watch and MainStreet.com. For more information, just visit http://www.CompareCards.com.