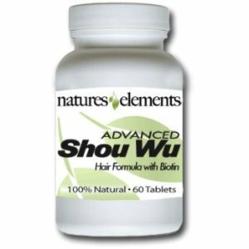 Speedy delivery. I can tell a difference in my hair it is darkening. Thank you very much!
Lindenhurst, NY (PRWEB) March 30, 2012
Advanced Shou Wu and He Shou Wu are widely used as a hair fall solution. Advanced Shou Wu offers all the great benefits of He Shou Wu with the benefits of ten additional vitamins and herbs including Biotin. It is a well-known fact that Biotin aids in healthy hair growth and now He Shou Wu users can reap those benefits. Customers are already upgrading to the Advanced Shou Wu and raving about their success. Reviews are already coming in about users fantastic results.
Current Advanced Shou Wu user Mike C states the following; "I've taken the Advanced Shou Wu now for three months and have noticed excellent results. Not only do I not have to color my hair any more, I've also noticed that a bald spot at the crown on my head is re-growing hair now. Great product and all natural, which my body likes. Thank you for a fantastic product."
It's not just the He Shou Wu and Biotin providing these fantastic results, although that is a great start, there are a myriad of new ingredients in this new formula such as Bioperine, black pepper extract, B3, Zinc, MSM, Silica and Inositol, to name a few, which all work together to provide real long lasting results. Another great advantage of He Shou Wu, the Chinese herb also known as fo-ti, is that it provides even greater benefits to the body in addition to hair color restoration and healthy hair growth. He Shou Wu has been known to reduce Cholesterol and High Blood Pressure in part to its Lecithin content. A list of all the great benefits can be found at http://natureselements.net/Advanced-Shou-Wu.
Past and present Natures Elements customers feel confident that they will receive products of the highest quality available. All products are made with an effective potency so that customers can achieve fast results with a normal serving size of two easy to swallow tablets daily.
Natures Elements, a high quality vitamin and herbal supplements retailer, is dedicated to research and superior formulations that provides real results.