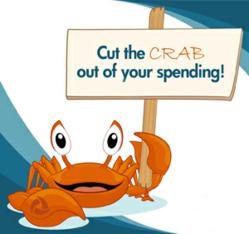 Puridiom provides self-service procurement tools designed to enable procurement departments to work more efficiently and effectively.
Mechanicsburg, PA (PRWEB) March 30, 2012
Puridiom, a leading Procure-to-Pay solution provider, will be a sponsor for a sixth year at the 97th Annual International Supply Management Conference held in Baltimore, MD on May 6 – 9, 2012. As a sponsor, Puridiom supports the mission of the ISM organization to lead and serve the supply management profession through education, research, standards of excellence and information dissemination - including the renowned monthly ISM Report On Business®.
This year Puridiom expands on the theme of "crabs", the popular gastronomic treat and icon of Baltimore. With a perky crab as its mascot, Puridiom will show attendees how to cut the "crab" out of their procurement spend and end all those "crabby" days of worrying about spend visibility, cost control and accountability, compliance and more. "Puridiom provides self-service procurement tools designed to enable procurement departments to work more efficiently and effectively," says Al Jacobs, Puridiom's VP and COO. "Procurement can be complex, but Puridiom's intuitive design and personalized support team are always there for you, providing more than eProcurement – technology, strategies, support and a best results solution."
Attendees are invited to address their procurement pain points and to let Puridiom know where they feel the "pinch" in their day-to-day procurement activities. Fill out the "Feel the Pinch" form in the attendee registration bags, or stop by Booth #507 and enter to win a Nook Tablet. Puridiom will use the information gathered to develop best strategies to tackle these problems. An article or white paper will follow based on the findings, which will be available on their website.
Additional information about Puridiom, Puridiom solutions, and the ISM conference can be found at the Puridiom website, by email, or by calling 1.800.388.1415.
About Puridiom
Puridiom is a leading Procure-to-Pay solution provider, offering the most comprehensive eProcurement software on both Cloud and Licensed platforms for organizations of all sizes and industries. For over 29 years, Puridiom has streamlined function in the supply chain with innovative technologies, providing dynamic personalized services and extensive domain experience. The easy-to-use software and team strategies enable organizations to gain a competitive position and transform business into a strategic resource savings entity. Solutions include: Enterprise Procure-to-Pay, Puridom Xpress, Strategic Sourcing, Catalog Content Management, Supplier Enablement, Invoice Automation, Business Process Outsourcing, and Travel Management. E-Procurement consulting services are also available.
About ISM
Founded in 1915, the Institute for Supply Management™ (ISM) is the largest supply management association in the world as well as one of the most respected. ISM's mission is to lead the supply management profession through its standards of excellence, research, promotional activities, and education. ISM's membership base includes more than 40,000 supply management professionals with a network of domestic and international affiliated associations. ISM is a not-for-profit association that provides opportunities for the promotion of the profession and the expansion of professional skills and knowledge.