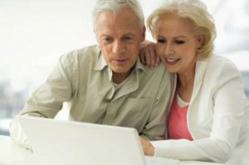 "Life insurance is what we do. We know the pros and cons of all the products out there, and wanted to design a product that provides our term life clients with the life insurance they need and deserve for peace of mind."
Piscataway, NJ (PRWEB) March 30, 2012
BeamaLife Insurance Company, top provider of online insurance and retirement products for physicians and business owners, is relaunching its website after a full makeover. The life insurance website will lead the way for purchasing insurance via e-commerce.
This is important because "Over 48 million people in the US say they do not have enough life insurance," says Neil Jesani, CFP and President of BeamaLife.com. "Families are not only losing out on the financial benefits of life insurance, they are risking the chance of not being able to recover financially should the worst case scenario occur."
With over 20 different types of life insurance programs available to consumers, over 1500 life insurance companies and myriad ways in which to maximize the use of life insurance, Jesani felt it was time to help educate investors about life insurance.
"At BeamaLife, the first steps of the process are not to jump in and start selling. There is no 'one-size-fits-all' in life insurance," says Jesani. "A client's needs have to be evaluated and assessed, which we do via a combination of needs-based and human life value determinations."
Once a client's needs are assessed, BeamaLife's licensed advisers will present the various available options particular to that client and allow the client to choose. Upon selection of a life insurance product, BeamaLife completes the application(s) and sets up any medical office visits that may be required. BeamaLife will then submit all paperwork to the chosen life insurance company and walk it through the underwriting process.
"The typical life insurance approval cycle takes anywhere from 4 to 8 weeks," says Jesani. "With our expertise, experience and sophisticated technology, BeamaLife's approval time typically takes 2 to 4 weeks."
All BeamaLife advisors are selected after a thorough screening process. Once selected, advisors are required to complete rigorous state licensing and an initial 4 week intensive course on financial planning and life insurance training. All BeamaLife advisors are required to continue their in-house education by attending weekly workshops.
"Life insurance is what we do. We know the pros and cons of all the products out there, and wanted to design a product that provides our term life clients with the life insurance they need and deserve for peace of mind."
About BeamaLife
BeamaLife Corporation is a fast-growing, privately held online life insurance brokerage firm that is committed to taking traditional life insurance sales by local agents to online world. BeamaLife enables every working American to find the best and most affordable life insurance policies by researching top 100 life insurance companies through our advanced systems and technology. BeamaLife also provides advice to physicians, professionals and business owners on saving thousands of dollars on their income and estate tax liabilities through smart pension and life insurance strategies.