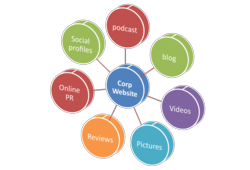 Asheville, NC (PRWEB) March 31, 2012
Many homeowners associations want their hoa website to do more than just serve association documents. Many associations want to have available rental units and/or units for sale listed on their hoa website. Other homeowners associations actually want to monetize their hoa website and have it actively generate income from advertisers. In order to achieve any of these goals the association's website must be optimized to improve search engine results; otherwise known as search engine optimization or SEO.
HOA website seo services can run the gamete from very simple and inexpensive to quite complex and more costly. HOAConnections offers hoa website seo services in three separate categories; keyword research, onsite services and offsite services.
Keyword research is the beginning point for any hoa website seo strategy, regardless of service level. In order to focus a homeowner association website for the desired search engine results, the seo specialist must first determine which keywords are realistic to compete for based upon need and budget.
Once establishing which keywords the association website will focus on the seo specialist can begin with onsite seo. Onsite SEO services consist of modifications that can be made directly to the HOA website and include items such as page title, meta tags, keyword densities and internal linking to name a few.
Offsite seo services consist of a much broader list of tasks and techniques, but all revolve around developing back links and establishing the hoa website as an authority for the selected keywords or keyword phrases.
Homeowners associations wishing to take their hoa website to the next level should contact HOAConnections today to discuss their needs and desires.