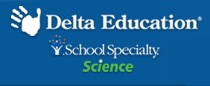 Our new edition of FOSS starts young learners on the track to building the foundational skills necessary for career and college readiness and beyond.
Indianapolis, IN (PRWEB) March 30, 2012
Today as thousands of science educators gather here for the 2012 National Science Teachers Association (NSTA) Conference, School Specialty's Delta Education unveils the third edition of FOSS (Full Option Science System), the leading inquiry-based science program in America. Developed at the Lawrence Hall of Science at the University of California, Berkeley, and published by Delta Education, this research-based curriculum for elementary school students is the first program to reflect the national vision described in A Framework for K-12 Science Education: Practices, Crosscutting Concepts, and Core Ideas (National Research Council, 2012).
An all-new elementary program, FOSS Third Edition is based on the belief that students learn science by doing science. Research supports that the best way for students to appreciate the scientific enterprise, learn important scientific and engineering concepts, and develop the ability to think well is to participate actively in scientific practices through their own investigations and analyses.
Linda De Lucchi, a lead developer of FOSS Third Edition at the Lawrence Hall of Science, said, "When students participate in active learning – hands-on activities, discussions of what they are learning, taking notes on questions and observations – they become engaged and motivated, and this opens the door for real learning to take place."
Continuing, De Lucchi, said, "FOSS focuses on grade-level-appropriate big ideas that students can discover on their own. This type of learning builds self-confidence, develops the ability to think independently and problem-solve, and creates lifelong learners."
The critical-thinking skills that FOSS fosters are particularly important as students prepare for the growing number of careers in the fields of Science, Technology, Engineering and Math (STEM). FOSS Third Edition provides additional support for STEM education to ensure students build the foundation necessary to excel in these high-demand fields.
"The theme for this year's NSTA Conference is 'At the Crossroads for Science Education,' and with the development of the Next Generation Science Standards and our growing emphasis on preparing students for careers in the STEM fields, we truly are on the precipice of a new era of science education," said Mike Lavelle, President & CEO of School Specialty. "Our new edition of FOSS starts young learners on the track to building the foundational skills necessary for career and college readiness and beyond."
FOSS Third Edition now includes a Teacher Toolkit designed to help teachers immerse their students in science learning with an Investigations Guide and Teacher Resources binder. FOSS professional development is unrivaled, and ongoing teacher support through multiple avenues – including the unique FOSSweb resource for teachers, students and parents – further helps to ensure that FOSS develops effective teachers and engaged students.
For more information about FOSS Third Edition, go to http://www.deltaeducation.com/science/foss3/.
About School Specialty®
School Specialty is a leading education company that provides innovative and proprietary products, programs and services to help educators engage and inspire students of all ages and abilities to learn. The company designs, develops and provides preK-12 educators with the latest and very best curriculum, supplemental learning resources and school supplies. Working in collaboration with educators, School Specialty reaches beyond the scope of textbooks to help educators, guidance counselors and school administrators ensure that every student reaches his or her full potential. Delta Education, a part of School Specialty's Science division, delivers the best of hands-on, inquiry-based science education to K-8 students. Trusted brands from Delta Education include FOSS, Delta Science Modules (DSM) and engaging informational texts including Delta Science Content Readers. For more information about Delta Education (School Specialty Science), visit http://www.deltaeducation.com or http://www.schoolspecialty.com.
###