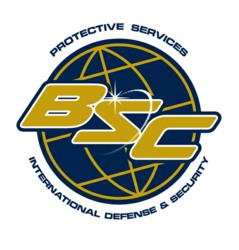 ...report with findings, including short, medium, and long term recommendations... There is no charge for this service.
Ft. Lauderdale, FL (PRWEB) March 31, 2012
The Department of Homeland Security has awarded $119 million in grants to non profit organization who fall victim to terrorist attacks or threats. Miami Security company, Bryant Security is in support of the grant, and offering complementary services to non-profits and religious institutions involved in the grant application.
Non-profits across the country such as synagogues, community centers, schools, office buildings and elder-care centers have used the grants, for surveillance cameras, digital video recorders, vehicle barriers, lighting, perimeter fencing, bulletproof windows and identification systems, among other improvements. Bryant Security is in full support of the grant program as the South Florida security company writes security assessments and target hardening procedures for religious institutions, at no cost. "It's one of the ways that Bryant Security is able to give back to our community. We will go out and conduct a walk through of the property and make target hardening recommendations. A complete report with findings, including short, medium, and long term recommendations. There is no charge for this service. This is necessary for the non profit to have prior to requesting the grant," says Rene Zerquera, Operations Manager at Bryant Security. Mr. Zerquera continues, "In addition, these institutions may need other services such as updated surveillance cameras, patrol cars and in some cases bullet proof glass and windows. We are proud to offer these services to non-profits."
According to the grant application, these grants are available to any non-profit that can prove to federal security officials that it's closely related organizations (within or outside the U.S.) fell victim to a prior threat or attack by a terrorist organization or network. Bryant Security is gearing up to update security services in surrounding medical institutions, educational institutions as well as other non-profits in South Florida.
About Bryant Security
BRYANT SECURITY is one of South Florida's most established and well diversified security companies. Providing South Florida guard services armed and unarmed in the Miami-Dade and Broward Counties, this family owned and operated business has proudly served and protected the community, property and people since 1985.
Offering innovation, quality, professionalism, resourcefulness, experience and flexibility, this makes Bryant Security the security services industry leader of South Florida. Mandating skilled manpower, teamwork, expertise, specialty knowledge and trained security officers to demonstrate precise and flawless conduct at all times. From executive level protection to CCTV Camera and Entry Systems, they demand the very best! Each protection task private or public that their protection officers undertake calls upon their extensive training which focuses on ensuring the security and safety of your company, property and staff.
When you select BRYANT SECURITY you are ensuring that your facility will enjoy the highest possible degree of Miami professional security. Their management team consists of hands-on leaders who will work directly with you in planning and implementing your campus' security and contingency planning needs. BryantSecurity.com or 305-405-4001.