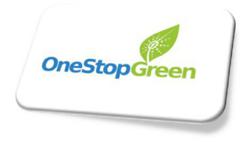 "Induction lighting is a very efficient way to light larger areas, including factories, warehouses, and parking facilities. The energy savings are enormous," says Liz Newman.
Houston, Texas (PRWEB) March 30, 2012
One Stop Green, LLC now carries a full line of induction lighting from Phoenix Induction Lighting.
Induction lighting is a revolutionary advancement in commercial lighting applications. Induction lighting technology eliminates filaments and electrodes, which extends the life of the lamp to an incredible 100,000 hours. Induction lighting also saves money by utilizing half the electricity needed to run traditional commercial lighting systems (e.g. metal halide (MH), high pressure sodium (HPS)), while still producing high quality of light.
The new line of induction lighting fits many applications. They are great for lighting parking garages and parking lots. They have also been used in stadiums, such as Colorado State University's Moby Arena. The reduced energy and extremely long lifetime make them an attractive and cost-effective alternative to traditional high powered industrial and commercial lighting applications.
One Stop Green, LLC facilitates environmentally friendly improvements to residential and commercial properties through distribution of green, energy efficient products and services. They offer every product needed for sustainable energy independence enabling homeowners, businesses and commercial property owners to master their usage by reducing waste and implementing efficient energy consumption methods. Their goal is to provide user friendly and practical long-term solutions to existing inefficiencies and their carefully selected products and professional installers offer a higher level of satisfaction and service for their customers.
Contact:
Nathan Kaufman
http://www.OneStopGreen.com
P: 877.449.9110 | O: 713.541.2739 | C: 210.846.5900