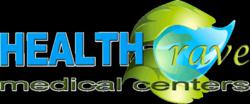 San Antonio, TX (PRWEB) March 31, 2012
The addition of Doctor Andrew N. Bowser, M.D., F.A.C.S. will allow OSI Medical Centers to treat a wider range of patient procedures and treatments. The OSI medical services organization can organize multiple specialties into one medical management system, thereby, alleviating costly duplication, and eliminating most possibilities for errors and omissions across multiple treatment regimens.
Dr. Bowser graduated Summa Cum Laude with a Bachelor of Science degree in biology from SUNY College at Fredonia, NY, in 1991. He earned his doctor of medicine degree from SUNY HSC at Syracuse, NY, in 1995. He completed his general surgery residency from 1995 to 2000 at Wright State University in Dayton, OH. He was a staff general surgeon at Osan Air Force Base, Osan, Korea, and then trained as a vascular surgery Fellow at the University of South Florida at Tampa. Dr. Bowser also served as a vascular surgeon/interventional radiologist at Biloxi Veterans Administration and Keesler Air Force Base at Biloxi, MS. Dr. Bowser was deployed in 2006 as a vascular/trauma surgeon at Balad Air Base, Iraq. Most recently, he was the general surgery flight commander/staff vascular surgeon at Lackland AFB, San Antonio. He is a Board-certified vascular surgeon and a member of the Society for Vascular Surgery, International Society for Vascular Surgery, Peripheral Vascular Surgery Society and is a Fellow of the American College of Surgeons.
At HealthCrave Medical Center (HC) our state-of-the-art ultrasound technology can quickly and effectively detect problems which can lead to stroke as well as identify aneurysms, varicose veins, spider veins and circulation disorders. The diagnostic information our studies provide allows us to choose the most appropriate treatment for you, our patient. The faster we can correct the problem and help you return to your normal life, the better.
HealthCrave Medical Center provides the entire spectrum of care for those with circulatory disease, including medical management and long-term follow-up, minimally invasive procedures, as well as, traditional open surgery when it is indicated. We are trained and skilled in medical, endovascular and surgical techniques, and we are committed to ensuring that our patients receive the most appropriate and effective care.
You should consider seeing a vascular surgeon if you have two or more of the following risk factors:
Smoking
High blood pressure
High cholesterol
Diabetes
Sedentary lifestyle
Coronary artery disease
50 or older
To request a vascular screening, make an appointment, or learn more about how HealthCrave Medical Center can help you with any vascular problem such as atherosclerosis, varicose and spider veins call 210 386-0766 for a consultation or visit our website [website __title__ HeathCrave Website].