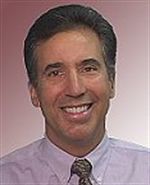 Personalized, Comfortable and Affordable Care
Brewster, NY (PRWEB) March 31, 2012
Dr. Carl F. Ern as featured on CBS, The San Francisco Chronicle, The San Diego Tribune, The Miami Herald, and Business Insider, is to co-authoring a new business book titled, "Leading the Field: Strategies, Advice & Inspiration from World Class Experts," in which he will be sharing his thirty years in expertise in the field of dentistry and his knowledge on running a first class practice. Advanced training keeps Dr. Ern at the forefront of technology. "Continuing education is a powerful tool which helps me provide you and your family the best, state-of-the-art dental care," says Dr. Ern.
Dr. Ern is excited to be collaborating with other leading experts and best-selling author Robert Vitelli, to provide consumers with insightful information into various practices and professions, via this new book.
In this new business book Dr. Ern will be sharing his insights in the following areas, in which he has had advanced training in: porcelain veneers, root canal treatment, Cerec crowns, implant technology, and surgical techniques. He will also be sharing his expertise in sedation dentistry. Sedation dentistry is the perfect choice for those who experience overwhelming dental anxiety because, with a range of options, patients will be completely relaxed and care-free throughout their next dental appointment.
Dr. Ern believes in a philosophy of care that blends technology with a personal touch. Dr. Ern says, "If advanced dentistry isn't mixed with personal attention and concern, it's purely mechanical. You deserve compassionate care, and so does each member of your family -- from the oldest adult to the youngest child. I spend the extra time to get to know you and make you comfortable."
Putnam Dental
Betsy or Carl Ern
DrEarn (at) comcast (dot) net
(866) 927-8832
http://www.PutnamDental.com
"I Support The H.O.M.E. Foundation"
About The H.O.M.E. Foundation:
The Helping Others Means Everything, or The H.O.M.E. Foundation, is a not-for-profit organization dedicated to helping our Family of Charities. Frank Verdugo, President of The HOME Foundation, wants to help as many worthy charities as possible as they struggle during these tough economic times. Frank Verdugo helps raise funds through luxury dream home raffles, prizes, and high profile celebrity events in Hollywood... "Our mission is to help charities reach their fundraising goals and to bring awareness to their praiseworthy causes." Please visit our Dream Home Raffle at: http://www.HOMEFoundationRaffle.com and http://www.facebook.com/HOMEFoundationRaffle.
# # #