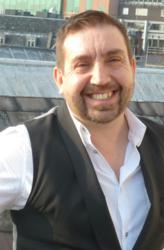 A chance to chat with an innovative staffing agency
London (PRWEB UK) 31 March 2012
Superstars are delighted to announce their first, dedicated Digital Talent networking event to be held on Wednesday 18th April at Clerkenwell House.
The event's focus is for freelancers to meet other freelancers and the team from Superstars.
The evening will give Freelancers a chance to chat with each other, swap stories and to collaborate. The Superstars team will be there to keep the night moving along and for Freelancers to chat with about their career concerns, worries, hopes and aspirations. Superstars will be happy to answer any questions about the recruitment market for creatives, giving one-to-one advice to those who require it.
The evening will provide an opportunity for Freelance Stars to chat with an innovative staffing agency and meet with fellow, like-minded people, all in a casual, social environment.
There will be drinks and snacks for everyone attending.
For more information, please contact Zoe Fitzgerald on 07739 840 338, email zoe(at)homeofsuperstars(dot)com, or visit the event's Meetup page:http://www.meetup.com/Home-of-Superstars/events/58582632/