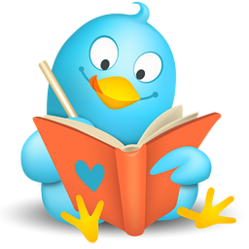 San Francisco, CA (PRWEB) March 31, 2012
Content is one of the most important things that must be considered in the cyberspace today. Without content, information delivery will be utterly slow. The developers of Downtweet know about this important need in the market. That is why they released and emphasized the power of Downtweet's new Twitter search function. This advanced function is all about the proper utilization of different tweets around the world.
People who are looking for interesting content will find Downtweet amusing. This simple program has the capability to locate all global tweets, depending on the category selected. This is useful for writers and bloggers specializing in general and sensational topics. Navigating around the Downtweet website is also an easy thing to do.
To use Downtweet, the user must select a category from the drop-down list of a panel. The user can add up to six active panels. Once activated, these panels will display the tweets in just few seconds. This quick update feature saves time and doubles the reach of any Twitter search.
Since Downtweet is a widget, it can be installed to blogs or websites. It has been proven that widgets bring little to moderate amount of visibility to blogs. Downtweet brings an enhanced effect by entertaining a blog's visitors. The visitors will now have a chance to search for web sources that match their expectations. Some bloggers even noted that Downtweet is an out of the box solution for hardcore tweet hunters. Others have used the program as prospect generators.
Most content tourists are always on the go. They tend to jump from one website to another, looking for ways on how to improve their craft. Others search for financial advice and latest gossips about famous Hollywood celebrities. Satisfied users of Downtweet have also begun writing reviews and recommendations. According to a Downtweet study, most users who benefited from Downtweet are bloggers with strong niches. For people who are looking for ways on how to search Twitter tweets, Downtweet is always free and available.
About Downtweet
Downtweet.com has developed live Twitter software for any website or blog. Any site can add a Downtweet widget in a matter of seconds. Downtweet.com also acts as a Twitter portal for users to get instant Twitter streams. Downtweet widget users have the ability to customize the look and feel of Downtweet to fit the style of their website or blog. Downtweet is a free service.
Find Downtweet on Twitter
http://www.twitter.com/downtweet1
http://www.downtweet.com