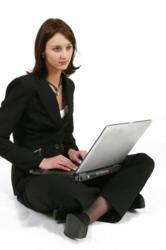 Portland, OR (PRWEB) March 31, 2012
Many people are now delving in random chat today. This is because of the fact that random chat protects someone's privacy and generates more thrills compared to mainstream chatting. This is the specialization of the Iddin chat engine. Iddin's global reach is immense, toppling other chat engines that are appearing today.
Using Iddin is definitely quick and easy. The average waiting time for locating strangers is scaled at about ten seconds, or maybe less. It all depends on the speed of Internet connection and the location being searched. A new user can start chatting right away, but he can choose where the engine will look for strangers. He can choose a specific country or go for the whole US. He can also choose to go worldwide and click the 'Anybody' option.
Once Iddin is already connected to a stranger, the user will be notified. This will be the start of an uncertain IM talk. Some strangers go for beginning pleasantries, while others go straight to the business of connecting socially. A study conducted by Iddin experts has noted that people often use Iddin for love chat. Somehow, this transforms Iddin into an online speed dating application.
Some indecent people cannot be avoided in the chatroom. This is why Iddin has a stranger blocker feature. If the user feels offended by a certain stranger, he can choose the block option. They will never meet again in the Iddin chatroom. Users also have the option to upload pictures. Any picture is allowed, as long as they are not morbid, obscene, or graphic. Pictures like those can affect a user's credibility in the chatroom.
In case there are some bugs, users can report them to the developers by sending a system message. Spammers, however, will be blocked to full extent.
About Iddin
Iddin is a free web application that specializes in generating random chat with strangers. Users can choose the locations of the strangers, or they can have the engine to search the whole world. Random chat is encouraged to protect the identity of people and also to empower spontaneous connection that is fun and interesting. Users can visit http://www.iddin.com to discover its features.