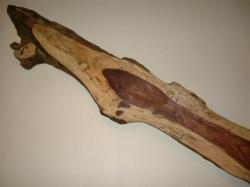 Rosewood has been integral to the life of the Maya of Belize for thousands of years.
(PRWEB) March 31, 2012
The government of Belize's recent moratorium on the logging of rosewood, especially on Maya communal land is welcomed by environmental groups worldwide and is an important step in in safeguarding Belize's rainforests, Belize eco resort Chaa Creek owner Mick Fleming said today.
Mr Fleming was responding to the recently re-elected Belizean government's March 16 decision to place a moratorium on harvesting the valuable but endangered timber.
"This is something we've been concerned about for years, and it's very satisfying to see the government taking positive action," Mr Fleming said. "There is still obviously much work to be done in ensuring that Belize's rainforests are protected, but this moratorium is a very good first step in mitigating the loss of one Belize's most precious and beautiful natural resources," he added.
Ms Lisel Alamilla, the former director of the southern Belize-based Ya'axché Conservation Trust, which has been lobbying for the rosewood ban for years, was recently appointed Minister of Forestry, Fisheries and Sustainable Development after the March 7 2012 Belize general elections.
In addition to Chaa Creek, the Association of Protected Areas Management Organizations (APAMO), the World Wildlife Fund and other organisations applauded the decision, with the Sarstoon Temash Institute for Indigenous Management (SATIIM) calling it "the first positive and assertive step in mitigating the environmental crisis caused by the unregulated harvesting of rosewood in Toledo."
The Maya of Belize have depended upon rosewood for thousands of years, selectively harvesting the beautiful timber in a sustainable manner from forests near their villages for a range of uses, from traditional marimbas and other musical instruments, to the sturdy posts that support their homes.
However, with the international trade of Brazilian rosewood now banned under the Convention on International Trade in Endangered Species (CITES), overseas companies are turning their attention to Belizean Rosewood (Dalbergia stevensonii), especially for the manufacture of guitars and other instruments, and this has led to illegal logging practices causing tension in Maya communities.
Some overseas companies have intensified efforts to stay one step ahead of environmental protection in a bid to secure as much of the precious timber as possible before global environmental and trade legislation restricts it, leading to logging in prohibited areas and the harvesting of undersized trees. Due to legislative grey areas, Belize Maya communal land is particularly vulnerable.
A government statement said that the moratorium would go into effect immediately "to carry out an orderly assessment of the situation on the ground and as a first response to regulate the timber trade occurring in southern Belize."
The statement added that the moratorium was the first step in instituting "a rigorous regulatory framework throughout the country" to protect this endangered and highly sought after hardwood.