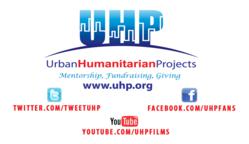 Wii Olympics is an event that brings the entire campus together for a great cause.
New York, NY (PRWEB) March 31, 2012
The upcoming fundraiser takes place on Saturday April 21st from 6pm to 12am in Taylor Hall. It is a massive video game tournament hosted by Urban Humanitarian Projects and the Iota Epsilon Alpha International Medical Honor Society. Student organizations form teams of 4-6 players and compete against each other in popular games such as Mario Kart and Wii Sports. The prizes, raffles, music and refreshments make for an enjoyable night of friendly competition. The money donated by each team on registration plays a vital role in the impact UHP is able to make on the organizations it supports.
One such organization, Operation Asha, is a well-established non-profit that provides medications for the treatment of ordinary and multi-drug resistant tuberculosis, a regimen that takes anywhere from 6 to 24 months in affected individuals. With many established centers in India and Cambodia, they offer assistance to people who would not ordinarily be able to afford these medications, and their tracking system ensures patient compliance to reduce the development of further resistance. UHP hopes to raise enough money to build new clinics in India.
Proceeds from the Wii Olympics tournament will also go towards a local charity – the Grenada, Carriacou and Petit Martinique Foundation for Needy Students. Founded in 1996, the organization provides financial support for primary and secondary school students from poorer families who may have difficulty paying for uniforms, school supplies, transportation, exam fees and other educational necessities. They also provide avenues of skills training to re-engage young people who have dropped out of school without completing their studies. UHP's goal is to create lasting ties with this organization by developing a mentoring and tutoring program, where SGU students can be involved in teaching computer skills to the young people.
Finally, a portion of the funds will be used to support UHP's high school mentorship program in New York. The GURUS Project, which stand for guidance, unity, and resources for urban success, pairs up medical and other graduate students with high school students for one on one mentorship. Currently in its first year, the program has 21 pairs and is focused on exposing the students to various careers after high school. UHP hopes to continue the program into the next academic year.
"Wii Olympics is an event that brings the entire campus together for a great cause," said Desiree Aird, who is the co-president of the university chapter along with Ashley Peterson. "The entire school community is looking forward to this event and we are certain that it will be a lot of fun for everyone involved."
The past success of the Wii Olympics events is a testament to the humanity and generosity of the members of the SGU community, as well as other committed sponsors. In two years, UHP has raised nearly $96,000 USD for local and international causes, making a huge impact on the recipient organizations. Urban Humanitarian Projects looks forward to a continuation of this trend as the countdown begins towards game day on April 21st, 2012.
Urban Humanitarian Projects (UHP) is a student-run non-profit 501(c)3 charitable organization founded by St. George's University medical students (Grenada, West Indies) completing their medical training in New York City. UHP's mission - to improve the education, healthcare, and quality of life of the underprivileged – is supported by working with established charities throughout the United States and abroad to make a positive impact in the lives of disadvantaged children and adults. UHP past projects include the annual Urban Santa Project - Christmas day gift delivery, GURUS High School Mentorship Project, and a semi-annual video game tournament fundraiser event which raised over $100,000 for humanitarian projects worldwide. The organization's tax-exempt fiscal sponsor, FJC, a foundation of philanthropic funds, allows start-up programs to utilize their services to accept donations and operate as a legal entity. FJC maintains the organization's financial records, assisting in donor relations and all legally-mandated monitoring and reporting. UHP is fully supported by St. George's University and its administration. http://www.uhp.org