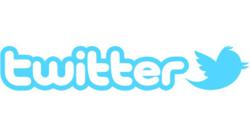 Cambridge, MA (PRWEB) March 31, 2012
Web researchers are always busy. Employers, usually from different parts of the world, entrust web researchers to find viable material within a specified time. Most of these researchers rely on search engines such as Google and Alexa. However, some of these researchers saw the potential of Twitter tweets with the help of a superior program known as Downtweet.
Downtweet, like any other widget, can be embedded to blogs or websites. This is not mandatory, but the effect of Downtweet is amplified once it is embedded. Downtweet's primary function is to help people find information through a Twitter search function. This function is specialized with the help of categories and panels.
Using Downtweet is relatively easy and quick. First, the user must select a category from the drop-down list. Once a category is selected, the panel will display the recent tweets. The reach of these panels is global, so information will come within few seconds. The tweets displayed by the panels are clickable, so users can track down their web sources.
There are numerous categories that a user can choose from. Such famous categories are business, politics, money, sports, fashion, gossip and the latest news about famous celebrities. In this way, Downtweet can really help researchers and writers who need fresh materials every now and then.
The best thing that Downtweet can do to any blog or website is the improved visibility. A collective study in the blogosphere pointed out that visitors are more than happy to discover what Downtweet has to offer. Downtweet is also user-friendly, so the visitors are eager to use the program for their own blogs or websites.
Market professionals even use Downtweet to scour for latest niche changes. Everyday, trends arise in the cyberspace, so Downtweet can also monitor these changes by providing tweets. Downtweet is also beneficial for the passive users of Twitter. These users do not post tweets often, and they don't have many followers. By visiting Downtweet, passive users can still have a rewarding tweet experience.
About Downtweet
Downtweet.com has developed live Twitter software for any website or blog. Any site can add a Downtweet widget in a matter of seconds. Downtweet.com also acts as a Twitter portal for users to get instant Twitter streams. Downtweet widget users have the ability to customize the look and feel of Downtweet to fit the style of their website or blog. Downtweet is a free service.
Find Downtweet on Twitter
http://www.twitter.com/downtweet1
http://www.downtweet.com