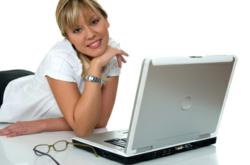 Dallas, TX (PRWEB) March 31, 2012
Random chat is now considered a trend. This is a take away from the usual chat where people disclose personal information about themselves. Aside from protecting privacy, the Iddin application aims to create a spontaneous chat engine with a very high global reach.
Iddin is probably one of the easiest applications to use in the web today. With only few clicks, the user can now begin chatting with other people from all parts of the world. On average, Iddin gathers at most one hundred thousand users. This rate varies because people are often hopping from one website to another.
The user can begin IM talk with a stranger by selecting a country from the drop-down list. Once a country is selected, the engine will display the users online for that country. Alternatively, the user can choose anybody from USA, or anybody from the world. The engine works fast to search for a random stranger.
Most chatters use Iddin to find new friends and online relationships. This may be a challenge for most people because genders are mixed in Iddin. Some Iddin users refer to the application as an online 'speed dating' engine. Love chat is also common in Iddin.
Privacy is still the choice of the user, however. Iddin does not disclose personal information, but the user can still give out his email address to the stranger he is chatting with. Adding to that, he can choose to add a picture of himself. Commonly, Iddin chatters exchange Facebook information with people they like and trust already.
About Iddin
Iddin is a free web application that specializes in generating random chat with strangers. Users can choose the locations of the strangers, or they can have the engine to search the whole world. Random chat is encouraged to protect the identity of people and also to empower spontaneous connection that is fun and interesting. Users can visit http://www.iddin.com to discover its features.