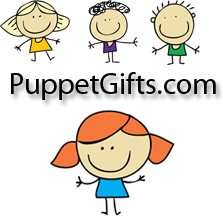 When it comes to such important issues regarding civil liberties, it's often up to ordinary people to make a change.
Orlando, FL (PRWEB) April 23, 2012
National Child Abuse Prevention Month was first established in 1983 by the President. Since then, April has been a month where the public is urged to promote awareness to the sexual, physical and mental abuse of children within our communities. All across the world, children are experiencing atrocities beyond imagination. Weakened by hunger, violence and isolation, these kids have no voice to fight with and rely on the compassion and generosity of individuals and organizations willing to make a difference. PuppetGifts.com is making it their mission to be one of the organizations dedicated to making a difference.
Individuals may not be able to end the suffering of all children, but they may at least be able to reduce the number of suffering children. This month, the nation is urged to look beyond the gates of their own life. There are many organizations that seek to prevent child abuse, as well as restore normalcy to battered children. When it comes to such important issues regarding civil liberties, it's often up to ordinary people to make a change.
For example, NightLight is a grassroots organization dedicated to ending sex trafficking of women and children, while StreetLightUSA was founded to stop child rape and molestation. These organizations and others were created by average citizens who couldn't live with knowing that these atrocities continue to happen in our current generation. Supporting children doesn't have to be difficult, anyone can make a change. By simply donating to a reputable charity, you can make a difference in a child's life.
PuppetGifts.com presents a great opportunity to not only provide a child with a beautiful puppet gift, but to help children in need. A percentage of all proceeds from PuppetGifts goes directly to children's charities. Their plush puppets are expertly crafted for durability and function. Sock puppets, hand puppets, animals and fantasy creatures such as monster puppets are all available to delight any child. PuppetGifts.com is honoring Child Abuse Prevention Month by making a promise: A percentage of all sales will go to child abuse charities for the lifetime of the company.
About PuppetGifts.com
PuppetGifts.com provides a unique collection of puppets to consumers through their online storefront (http://www.puppetgifts.com). They see puppets as one of the ways to teach children, but also a way to bring a smile to anyone's face. Their ultimate mission is to help abused children in need by donating a percentage of all sales to charities focused on helping sexually abused children.