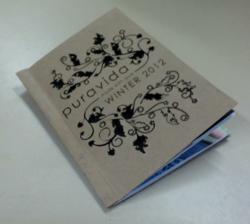 "Laser Cutting is the way of the future for manufacturing and design. It enables you to stay a step in front of your competitors whilst offering your customers a unique result, " says business owner, Linda Vydra.
Melbourne, Victoria (PRWEB) April 03, 2012
Attention creatives!
Melbourne Laser Cutter is a new business based in Fitzroy, Melbourne that offers laser cutting service to businesses throughout Australia and overseas. Laser cutting opens a realm of possibilities to creative industries. Melbourne Laser Cutter offers a professional, affordable and timely service for designers, small businesses and individuals who want to add a cutting edge to their designs.
Laser cutting is an innovative technology that uses a laser and intricately placed mirrors to cut materials. The high-powered lasers vaporise materials with precision and accuracy and along with our CAD technology produce repeatable designs.
There are many advantages of laser cutting over mechanical or manual cutting. These include easier work holding with reduced risk of contamination between work pieces, the precision of the cuts and engraving, the lowered chance of warping the material and the reduced risk of fraying fabrics.
Laser cutting is also time and cost effective when it comes to one off works or longer-term projects.
The machine generates intricate jewelry,delicate invitations, beautiful furniture, labels for branding and fashion pieces, and is perfect for your next creative design project.
The laser cutter is suited for cutting and engraving all non-metal material including fabric, leather, acrylic, glass, wood, MDF and plywood.
Ideal for graphic designers, architects, product designers and design students who want to see their ideas come to life with precision and beauty. The laser-cutting machine is available for jobs, as well as for hire to experienced machinists. Melbourne Laser Cutter also offers graphic designs and a selection of wedding invitations.