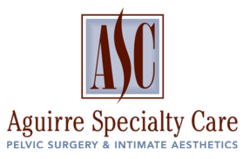 I am very pleased to introduce this new procedure to Aguirre Specialty Care in Denver. The procedure is less invasive than buttock implants and provides extremely natural results.
Denver, CO (PRWEB) April 16, 2012
Dr. Oscar A. Aguirre, Fellowship-Trained Urogynecologist and Medical Director of Aguirre Specialty Care in Denver, announces the latest option for buttock enhancement, the Brazilian Butt Augmentation. The Brazilian Butt Augmentation procedure is a response to recent cultural shift in beauty ideals. While breast augmentation remains in high demand, the trend toward gluteal curves has made the public eager for buttock enhancement solutions.
Dr. Aguirre states, "I am very pleased to introduce this new procedure to Aguirre Specialty Care in Denver. The procedure is less invasive than buttock implants and provides extremely natural results." The surgical process of the Brazilian Butt Augmentation at Aguirre Specialty Care begins by removing excess fat from another area of the body, often the abdomen, lower back, hips or thighs. Dr. Aguirre purifies the fat, and then injects selected donor fat cells into the buttocks in areas identified for the best aesthetic outcome. The final results are natural and attractive.
Dr. Aguirre, who is Board Certified by the American Board of Obstetrics and Gynecology, performs the Brazilian Butt Augmentation by first assessing the present shape of the patient's buttocks, considering her desired results and then making recommendations accordingly. "Many of my clients are seeking a fuller and perkier shape with more defined curves. I share my recommendations with them according to their body frame and composition." Dr. Aguirre continues, "The Brazilian Butt Augmentation is a fat transfer to the buttock technique that addresses excess fat in one area and a lack of volume or shape in the buttocks. This makes it an extremely appealing procedure. The effect is natural and can last up to 20 years. Brazilian Butt Augmentation is quite new to Aguirre Specialty Care and we are already seeing signs of its popularity with our Denver area clients."
To learn more about Brazilian Butt Augmentation at Aguirre Specialty Care call 303-322-0500 or email Letha@ASCdenver.com.
About Oscar A. Aguirre, MD
Dr. Aguirre is a fellowship-trained urogynecologist who has dedicated his entire surgical career to the evaluation and management of vaginal relaxation and bladder/bowel disorders. Since early in his career, Dr. Aguirre has performed cosmetic gynecological procedures at the request of his urogynecologic patients. In 2006, he formally pursued his interest in the field of Female Genital Cosmetic Surgery (FGCS) under the supervision of world-renowned gynecologist, Dr. David Matlock of Beverly Hills. Dr. Matlock is the pioneer and developer of Laser Vaginal Rejuvenation® (LVR®) and Laser Reduction Labiaplasty. With this additional training, Dr. Aguirre became the third urogynecologist in the country to perform these aesthetic vaginal procedures and implement them at the time of urogynecological procedures to restore anatomical pelvic floor defects. He recently presented at The World Congress on Female and Male Cosmetic Genital Surgery attended by cosmetic vaginal surgeons from all over the world.
In May of 2011, Dr. Aguirre completed Hi Def Liposculpture body sculpting training, becoming the third surgeon in Denver to offer this procedure to his patients. He trained under Colorado's own Dr. John Millard, president of the Advanced Body Sculpting Institute and a double-board certified plastic surgeon, internationally known for his expertise in leading-edge body sculpting procedures, and Dr. David Broadway, founder of the Broadway Center for plastic surgery and a triple-board certified plastic surgeon. Hi Def Liposculpture enables physicians who have already achieved advanced liposuction skill to further refine their skills and attain the highest level of body sculpting techniques. This includes fat grafting and transfer to various areas of the body that are depleted of volume, such as the buttocks and labia majora. This allows Dr. Aguirre to both sculpt and augment simultaneously, so as to perform the popular Brazilian Butt Augmentation. Hi Def Lipsculpture takes into consideration the patient's anatomy and underlying musculature, focusing on the whole anatomy to create a work of art.
In November of 2011, Dr. Aguirre had the privilege of receiving training for minimally-invasive abdominoplasty with liposuction with the highly-esteemed, gynecologist and cosmetic surgeon Dr. Marco Pelosi II, who has been a prominent figure in women's health since 1975. With this training, Dr. Aguirre has become a master of the specialized, highly-sought after technique and he is able to offer yet another expertise to his patients.
Dr. Aguirre is a preeminent pelvic surgeon who has been providing urogynecologic care for more than 10 years and is an expert in addressing both women's functional and aesthetic concerns. Women who have concerns with the appearance of their vulvar or vaginal function should seek out the care of an experienced urogynecologic specialist, best suited to identify and treat the underlying problem. Dr. Aguirre has two extra years of training in vaginal and pelvic floor surgery compared to most other gynecologists who perform vaginal rejuvenation. Likewise, most plastic surgeons have had little, if any, vaginal surgery training. As an associate of the Laser Vaginal Rejuvenation Institute of America, Dr. Aguirre is trained to perform his procedures with the same techniques and skills pioneered by Dr. David Matlock, with his own touch based on his broad background in pelvic reconstructive surgery.
About Aguirre Specialty Care
ASC is a center of excellence for women, providing everything from urogynecologic procedures to aesthetic body contouring. Aguirre Specialty Care is located at 9800 Pyramid Court, Suite 300 in Englewood, CO. For more information contact Aguirre Specialty Care at 303-322-0500 or visit the website at http://www.ascdenver.com.