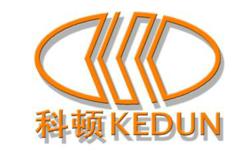 Best led china suppliers for buyer
Hong Kong, China (PRWEB) April 19, 2012
LED is recognized by the world as "the fourth-generation green light source for illumination," it has the big advantage of energy saving potential, environmental protection, long service life and good resistance to shock. If you want to build a green environment, firstly you should know LED light and swap your old incandescent bulbs for the latest eco-friendly technology can reduce energy use by 50% to 75%.
"We think that using energy-saving light systems is not only about cost, but more about a social responsibility to ensure a sustainable society. That's why we invest in LED lighting industry. We aim to lighten the world with less energy," said Xiaodong Zhang, who is the president of Hubei KEDUN Photoelectric Technology Co., Ltd.
KEDUN, a new star with king style, which is established in Xiangyang, Hubei in 2009 specializes in the LED photoelectricity division of product design, production, sale and after-sales service. The products include 1~100W high-power LED illuminates and various kinds of LED lights used for commercial lighting, indoor & outdoor lighting, Auto lighting, etc.
KEDUN owns not only advanced production & testing equipments but also rich practical operating skills and high diathesis team in R&D and management. It has achieved accreditation to ISO9001: 2008 quality management system and all the products are CE & RoHS certified.
KEDUN keeps moving all the time and aspires to become higher, faster and stronger. In 2011, it sets up its head office in Shanghai, the international metropolis, which possesses vivid life and incalculable activity of an economy, provides a wider sky to implement its mission. And at the same time, it took the original company as its manufacturing base in Xiangyang, Hubei where hard-working people are raised.
KEDUN has a completed personnel system. The entire company, from top to bottom is the President, Administrative department, Purchasing department, Marketing department, Production department, Financial department, Logistics department and After-sale department. All departments make efforts to set up cooperation together. It carries out services under a coordinated process. Every time here comes an order, the purchasing department assures to purchase quality materials. And then the production department follows the product request and delivery strictly. During production, the Merchandiser checks the producing process every now and then, making sure that the products can be efficiently and strictly meet customers' requirements. When the production is finished, logistics department immediately sets out to transport the goods with preparing documents. The rest of the work is to continuously track the goods till they arrive at the port of destination, safe and sound. As for the after-sale services, the person in charge will send e-mails and make phone calls hand and foot, inquiring if there's something they need to improve and then feed back to the production department. Working with combined efforts together, treating the job as a personal career, and loving the enterprise like their homes, KEDUN people always keep in mind the company ethos "Excellence, Teamwork, Honesty, Openness and Service".
KEDUN is always looking forward to cooperating with those who would like to participate in energy saving and emission reduction. It really got something you have to see. And learn.