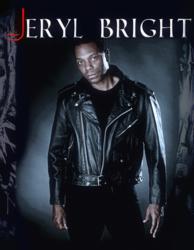 FEELS SO RIGHT
(PRWEB) April 16, 2012
We are extremely happy to hear from both these legendary artist and it "Feels So Right," so says Jeryl Bright and all we can do is smile...
SWV is back with their slick cute girl sound front-n the juicy hot single Co-Sign. Well, I'll Co-Sign that! Coko,Taj,and Lelee is back on the scene after almost 15 years and rightfully so.Ladies what took you so long? By demand the platinum selling artist, one of the most sucessful R&B groups of the 90's has hooked up with producers Lamb, Bryan M.Cox and Jazze Pha and is putting together
what is promised to be their biggest record since their run in the 90's.The group is currently on tour and in the studio adding the finishing touch on the project..
In a recent press statement the ladies explained,'It's a great feeling to be back recording together again! Something special always happens when we come together."
http://www.youtube.com/watch?v=izgB_KJQ08c
Please like SWV on facebook fan page
Jeryl Bright,the multi-instrumentalist Musician,Singer,Writer and producer started out as a teenager with the Detroit group Brainstorm who had a chart topping hit "Loving Is Really My Game"
He then at the time became a member of the up and coming group Cameo and has performed on many of their hits,singing and trombone,contributing to that group's fame.
Jeryl Has worked with Cee Lo Green and worked on tracks along with kevin Kendricks for Andre' 3000 and Big Boi's movie Idlewild. As a ghost writer of some of hip hops big hits Jeryl is no stranger to success.The once student of who he calls the king of producers,Leon Sylvers III,
is enjoying a huge new fan base with his track"Feels So Right," distributed by Sony Music Entertainment. Bizcuit Records released the official video on Feels So Right and it is doing ridiculously well. Jeryl's fans cannot stop tweeting about Feels So Right,check the link. http://www.veengle.com/s/jeryl+bright.html
Bizcuit Records will release Jeryl's forthcoming album scheduled for this fall, entitled "Not all Rock N Funk."
Listen and become a fan of Jeryl Bright on Jango Radio http://www.jango.com/music/Jeryl+Bright?l=0
Like Jeryl on Facebook fan page
follow us on twitter @jerylbright