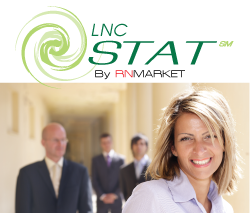 Tampa, FL (PRWEB) April 02, 2012
To earn the Advanced Legal Nurse Consultant (ALNC) certification, the LNC STAT course by RN MARKET must be completed. The LNC STAT Course is available in Live Seminar or Interactive Home Study. Previously, if the live seminar option was chosen, this process would take 5 full days of rigorous training, homework, presentations, case work and a final test. With the new 3-day program, students will be able to receive the LNC STAT Home Study Course before the live seminar event. They will complete the home study course before they attend the live event. At the live event, attendees will review key topics, practice their presentation skills, and take the test. All this is done at a less rigorous pace with the help of Veronica Castellana, the course creator and currently practicing Legal Nurse Consultant.
This new 3-day program makes achieving the Advanced Legal Nurse Consultant (ALNC) certification much easier for the busy Nurse or medical professional. They gain the flexibly of completing the home study at their own pace and the benefits of interacting directly with Veronica Castellana and other attendees in the 3-day live seminar.
Two new events have been scheduled that feature the 3-Day LNC STAT Course:

Chicago, IL - May 9-11, 2012
New York, NY - May 23-25, 2012
Visit http://www.LNCSTAT.com or call 866-933-2562 for more info.