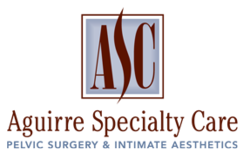 This new body sculpting technique allows me to help transform patients' bodies. This procedure can be an excellent choice after childbirth or dramatic weight loss.
Denver, CO (PRWEB) April 03, 2012
Dr. Oscar A. Aguirre of Aguirre Specialty Care in Denver has introduced a combination procedure called ASC Abdominoplasty (Tummy Tuck with Liposuction), that is quickly becoming popular among women who have experienced childbirth, lost or gained a considerable amount of weight or simply aged. The new ASC Abdominoplasty (Tummy Tuck with Liposuction) addresses unwanted abdominal fat, weakened muscles and loose, stretched out skin. The ASC Abdominoplasty is often part of the comprehensive Real Mommy Makeover which addresses a variety of symptoms and problems that arise from pregnancy and childbirth.
"This new body sculpting technique allows me to help transform patients' bodies. This procedure can be an excellent choice after childbirth or dramatic weight loss," says Dr. Aguirre of Aguirre Specialty Care. Dr. Aguirre continues, "I am pleased to offer this procedure because many of my clients are mothers who may work out and eat well, but still find that they are unable to be rid of loose skin. The ASC Abdominoplasty (Tummy Tuck with Liposuction) provides an excellent solution to this common problem. Patients experience vastly improved results due to the combination of liposuction and tummy tuck."
Traditionally, physicians never offered liposuction at the time of abdominoplasty for fear of additional complications such as poor healing and skin necrosis. This concern has since been allayed. Tumescent anesthesia makes it possible to safely combine these two procedures for even better cosmetic results. Women don't just want a flat tummy; they also want to draw in their waist line by reducing their "muffin top" through liposuction, enhancing their curves for a more hour glass figure.
Using a modified Avelar technique, Dr. Aguirre is able to do the ASC Abdominoplasty safely, in the comfort of his in-office surgical suite. This method has proven to be associated with fewer complications than traditional Abdominoplasty which is performed in a hospital setting under general anesthesia.
Many patients undergo the ASC Abdominoplasty a few days before pelvic surgery to correct childbirth-related vaginal issues. Dr. Aguirre adds, "I'm proud to more completely address the concerns of my patients as they undergo reconstructive or cosmetic vaginal surgery by adding ASC Abdominoplasty. Patients are elated to learn we can refine a number of areas with just one recovery period. This full transformation is the essence of the Real Mommy Makeover!"
About Oscar A. Aguirre, MD
Dr. Aguirre is a fellowship-trained urogynecologist who has dedicated his entire surgical career to the evaluation and management of vaginal relaxation and bladder/bowel disorders. Since early in his career, Dr. Aguirre has performed cosmetic gynecological procedures at the request of his urogynecologic patients. In 2006, he formally pursued his interest in the field of Female Genital Cosmetic Surgery (FGCS) under the supervision of world-renowned gynecologist, Dr. David Matlock of Beverly Hills. Dr. Matlock is the pioneer and developer of Laser Vaginal Rejuvenation® (LVR®) and Laser Reduction Labiaplasty. With this additional training, Dr. Aguirre became the third urogynecologist in the country to perform these aesthetic vaginal procedures and implement them at the time of urogynecological procedures to restore anatomical pelvic floor defects. He recently presented at The World Congress on Female and Male Cosmetic Genital Surgery attended by cosmetic vaginal surgeons from all over the world.
In May of 2011, Dr. Aguirre completed Hi Def Liposculpture body sculpting training, becoming the third surgeon in Denver to offer this procedure to his patients. He trained under Colorado's own Dr. John Millard, president of the Advanced Body Sculpting Institute and a double-board certified plastic surgeon, internationally known for his expertise in leading-edge body sculpting procedures, and Dr. David Broadway, founder of the Broadway Center for plastic surgery and a triple-board certified plastic surgeon. Hi Def Liposculpture enables physicians who have already achieved advanced liposuction skill to further refine their skills and attain the highest level of body sculpting techniques. This includes fat grafting and transfer to various areas of the body that are depleted of volume, such as the buttocks and labia majora. This allows Dr. Aguirre to both sculpt and augment simultaneously, so as to perform the popular Brazilian Butt Augmentation. Hi Def Lipsculpture takes into consideration the patient's anatomy and underlying musculature, focusing on the whole anatomy to create a work of art.
In November of 2011, Dr. Aguirre had the privilege of receiving training for minimally-invasive abdominoplasty with liposuction with the highly-esteemed, gynecologist and cosmetic surgeon Dr. Marco Pelosi II, who has been a prominent figure in women's health since 1975. With this training, Dr. Aguirre has become a master of the specialized, highly-sought-after technique and is able to offer yet another important service to his patients.
Dr. Aguirre is a preeminent pelvic surgeon who has been providing urogynecologic care for 15 years and is an expert in addressing both women's functional and aesthetic concerns. Women who have concerns with the appearance of their vulvar or vaginal function should seek out the care of an experienced urogynecologic specialist, best suited to identify and treat the underlying problem. Dr. Aguirre has two extra years of training in vaginal and pelvic floor surgery compared to most other gynecologists who perform vaginal rejuvenation. Likewise, most plastic surgeons have had little, if any, vaginal surgery training. As an associate of the Laser Vaginal Rejuvenation Institute of America, Dr. Aguirre is trained to perform his procedures with the same techniques and skills pioneered by Dr. David Matlock, with his own touch based on his broad background in pelvic reconstructive surgery.
About Aguirre Specialty Care
ASC is a center of excellence for women, providing everything from urogynecologic procedures to aesthetic body contouring. Aguirre Specialty Care is located at 9800 Pyramid Court, Suite 300 in Englewood, CO. For more information contact Aguirre Specialty Care at 303-322-0500 or visit the website at http://www.ascdenver.com.