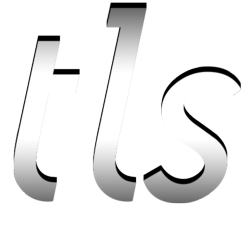 We are very excited about showing everyone the new design
(PRWEB) April 02, 2012
The Layout Shop has release a special sneak preview of its new company logo in anticipation of the launching of its newly redesigned website. Its new management team has also confirmed a new forum page where registered users can post questions, comments, and suggestions.
The Layout Shop had recently welcomed a new team to manage the website's operation. Along with the change comes a long overdue redesign of the site itself. The new team expressed concerns over The Layout Shop's look and function. They have since then been working on a complete overhaul of the design plus additional features.
The new logo sports a more streamlined design and look yet retains similar features to the current logo. Lead web developer Ken Morales said that, "We are going with a fresher and more interesting look for the site." He adds, "We really want to give users the best experience we can offer on the site and offer them the best Tumblr themes on the Internet."
New website manager Nicolas Camp said, "One of the areas that needed major fixes was the purchasing function which we have successfully patched up." Camp said that the site was experiencing troubles with the purchasing function with users complaining of incomplete purchases. "We have made it much more streamlined and more convenient for users to make purchases on the site."
Many of the new changes have already been implemented, like the green "buy" buttons. There is also continued support for any and all issues and concerns about purchases and other functions.
The launch of the newly designed site is expected to be announced in the coming days which should be accompanied by a corresponding press release. "We are very excited about showing everyone the new design," says Camp.
About The Layout Shop
The Layout Shop is an online theme store specializing in professionally-made and customizable premier and free themes for Tumblr
###