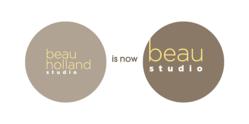 new website: lovebeaustudio.com
Atlanta, GA (PRWEB) April 03, 2012
With a new website, lovebeaustudio.com, award winning furniture designer and entrepreneur, Beau Holland's newest venture has established itself as a go-to showroom for top tier designers worldwide. His renowned eye for style and execution coupled with value and quick delivery appeals to sophisticated designers and architects looking for beautiful products of outstanding value.
Building three nationwide trade-only companies over the last 25 years, Beau Holland raises the bar with showrooms showcasing a stunning collection of traditional, transitional, industrial reclaimed and found objects. The resulting mix is nothing short of inspiring. Satisfy client needs with immediate delivery, a QuickShop program of lightning-fast custom delivery in as little as two weeks or a full CustomBuild program delivering in 8 to 12 weeks. Unparalleled value gives the design world an exclusive new source which launches headfirst into the cutting edge of interior design.
The industry agrees:
"Warm sophistication with an excellent eye for the best of design. Beau Holland edits a global perspective into one group of outstanding products. The quickest custom delivery times I know of and it makes Beau Holland an unparalleled wholesale source" – Laura, New York
"Beau's experience shows from the minute he speaks. I won't go anywhere else for my custom built dining tables" – Megan, Atlanta
"It is my favorite showroom: I want to move right in!" – Joe, Los Angeles
New website lovebeaustudio.com has it all.