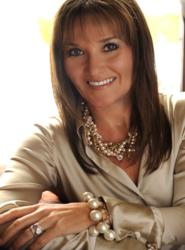 The research that Dr. Leaf overwhelmingly confirms that toxic thinking brings about toxic thoughts. We are bringing her here to Omaha to help people to 'detox' their thoughts and renew their minds.
Omaha, Nebraska (PRWEB) April 03, 2012
According to best-selling author and Cognitive Neuroscientist, Dr. Caroline Leaf, "Eighty-seven to 95 percent of the illnesses that plague us today are a direct result of our thought life," said Dr. Leaf. "What we think about affects us physically and emotionally. It's an epidemic of toxic emotions." Dr. Leaf has researched the human brain for over 25 years with particular emphasis on unlocking its vast untapped potential. She is passionate about linking scientific brain research to Biblical principles in a simple and practical way.
Dr. Leaf will be the keynote presenter at the "Detox Your Thought Life and Renew Your Mind" conference slated for this April 20-21 at Emmanuel Fellowship in Omaha, Nebraska.
Dr. Leaf frequently speaks at churches, women's retreats, conferences and ministry events. She has also been featured on numerous shows such as Enjoying Everyday Life with Joyce Meyer, Life Today with James and Betty Robison, It's Supernatural with Sid Roth, and Marilyn and Sarah with Marilyn Hickey – as well as other local and international shows.
"Thank God for Dr. Leaf," said James and Betty Robison, of LIFE Outreach International. "Here is real help in understanding how our thoughts impact our outlook on life and affect our physical bodies as well."
The conference will be held at Emmanuel Fellowship located at 8345 Crown Point Ave. (near Blair High Rd.). The Friday night session is from 7:00 p.m. to 9:00 p.m. with doors opening at 6:00 p.m. The Saturday sessions are from 9:00 a.m. to 11:00 a.m. and 1:00 p.m. to 3 p.m. followed by ministry. Registration is $55.00 per person and space is limited.
For more information and to register go online to http://www.leafconferenceomaha.com or call (402) 763-9255.
The conference is sponsored by Fresh Hope, a network of Christian support groups for individuals with mood disorders and their loved ones (http://www.FreshHope.us). "While Fresh Hope has a focus on those who have mood disorders this conference is for everyone whether or not you have a mood disorder! Toxic thinking is something that everyone struggles with and it easily affects our Christian faith," according to Pastor Brad Hoefs, founder of Fresh Hope.
Hoefs says, "We hope that the Christian community will recognize how significant it is to have the opportunity to hear Dr. Leaf in person. She knows her 'stuff' and is able to help you understand how your 'stinkin' thinkin' causes toxic emotions and thoughts. Then through the truth of Scripture she teaches you to do exactly what Scripture tells us to do, taking captive every thought by the renewing of our minds through our faith and the truth of God's Word. Her best-selling book, "Who Shut off My Brain? Controlling Toxic Thoughts and Emotions" has helped untold thousands of people throughout the world. It will be such a blessing to have her right here in Omaha."