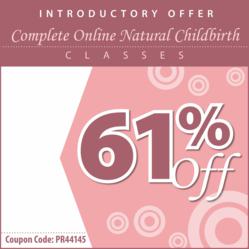 Sumas WA. (PRWEB) April 25, 2012
Elizabeth MacKay is a certified midwife, clinical hypnotherapist. Now retired from her career of 25 years, she is on a mission to promote natural childbirth at home or in hospital by combining the skills and techniques of her various disciplines.
''An expectant mothers greatest fear is the pain of labour," she explains. "This may be based on a previous labour, an unpleasant hospital experience or even just the horror stories other women and the media relate. The key to a short and comfortable labour is eliminating this stress-causing fear."
MacKay once saw a patient who was admitted to hospital in labour. She was so calm and relaxed, the attending staff and MacKay believed she was in the early stages, but the woman was actually about to deliver. Her "peaceful birth" led MacKay to explore the links between stress and labour pain more closely.
"Fear causes us stress. And when we feel stressed, our bodies release adrenaline, triggering our primal 'fight or flight' response. Fear in labour can cause your labour to become stalled or dysfunctional—a process called the fear-tension-pain cycle.
Thanks to that insight, MacKay developed a series of breathing exercises and deep relaxation techniques designed to reduce the stress thereby controlling the release of adrenaline and eliminating the fear of labour. In her own practice, she says the results were astounding.
"Western medicine has much to learn about the body/mind/spirit connection that is fundamental to other cultures. Childbirth is the most natural thing in the world! It's only in the past few decades that modern medicine has turned it into a clinical, completely soul-less experience that's terrifying for so many expectant mothers.
"My Peaceful BirthTM System is the most comprehensive online prenatal course currently available. To my knowledge, it's the only course that focuses on eliminating the fear of labour pain. Lamaze classes don't cover the same aspects of natural childbirth that my course does."
The techniques that MacKay teaches can be applied whether the mother chooses to have her baby at home, in hospital or as a natural water birth.
According to MacKay, many expectant mothers don't realize that it's entirely possible to have a natural childbirth in hospital. "It's just a matter of understanding your options and preparing in advance," she explains. "You have every right to say no to the standard interventions: having an IV, fetal monitor, painkillers, epidural, etc.
"Each one of these seemingly innocent interventions can cause a mother stress. For instance, an IV or fetal monitor limits her mobility. As a result, she can't find a comfortable position so she has trouble relaxing. Then she gets scared and the fear releases adrenaline. So they offer her drugs to numb the pain. It's a vicious cycle and so unnecessary."
More information about Elizabeth MacKay's Peaceful BirthTM System can be found at her newly relaunched website: [http://www.peacefulbirth.ca.] Doulas and midwives can participate in an affiliate program, to help promote natural childbirth while earning extra revenue.