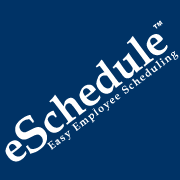 Simplest scheduling software to use with the lowest learning curve.
Calgary, Alberta (PRWEB) April 18, 2012
eSchedule celebrates Earth Day 2012 (April 22nd) with the announcement of their new "Paperless eScheduling Program". The company highlights that being green has two sides, the reduction of consumption and a contribution to the natural environment. Already dedicated to providing online scheduling tools that reduce paper consumption, the company's new program contributes to forest repopulation on behalf of their customers. Easy is a core value of eSchedule and this initiative could not be any easier. Each customer will have one tree planted annually for every print-free eSchedule they manage online. Delivering on a philosophy of giving without expectation, trees will also be planted on behalf of new customers immediately following their 45-day free trial.
eSchedule is undeniably proud of this program and the environmental impact it will bring through action and awareness. The company promptly points out that programs like this only exist because of the considerable efforts of organizations dedicated to developing and sustaining green infrastructure. In this case, eSchedule sees themselves as a beneficiary of the partnership with Tree Canada, a not-for-profit organization established in 1992 to work with organizations and individuals to plant and care for trees. The charitable organization has received local and national recognition for their tree planting initiatives and education programs. Currently Tree Canada has planted and is caring for over 77 million trees. eSchedule views this initiative as a global obligation to provide a connection between their users' environmental interests and organizations that can facilitate these improvements.
One of eSchedules' fundamental goals is to save trees by eliminating waste associated with printing employee schedules. The company has provided paperless employee scheduling solutions and related employee management tools since being established in 2005. Paper-based schedules are becoming obsolete as eSchedule users check their schedules online and sync shifts directly to their preferred digital calendar (iPhone, iCal, Android, Outlook, GMail etc.). Historical scheduling data is meticulously maintained by eSchedule and is digitally exportable without the need to store paper records. Additionally, online availability and time-off management means no more binders full of employee time-off and shift requests. eSchedule seamlessly managed over 1.6 million schedule changes in the past 6 months alone, eliminating the printing and reprinting that would be required with paper-based scheduling.
The "Paperless eScheduling Program" offers any organization the choice to reduce paper waste and contribute to tree repopulation.
About Tree Canada
Tree Canada is a not-for-profit charitable organization that works with sponsors, donors and communities to plant and care for rural and urban trees, promotes urban forests in Canada and facilitates carbon offset projects with trees. To date, more than 77 million trees have been planted, more than 450 schoolyards have been greened, and Tree Canada has organized 9 national urban forest conferences. More information about Tree Canada is available at http://www.treecanada.ca.
About eSchedule
eSchedule is web-based software for organizations requiring maintenance-free scheduling tools that are accessible to both managers and employees online. They have established themselves as an industry leader by narrowing their focus on delivering easier, faster and safer employee scheduling services. Users can define their specific employee and scheduling requirements in the software (i.e. skill level, availability, hourly limits, shift buffers) with the ability to instantly generate an optimized conflict-free eSchedule. Further time savings are realized with the automatic communication system that keeps all users updated on scheduling actions and requests. Using eSchedule saves time creating, managing, and tracking schedules by empowering managers with the tools for paperless employee scheduling.
For more information about the "Paperless eScheduling Program" or web-based employee scheduling, please visit http://www.eSchedule.ca/Paperless or contact Cale White at cale(at)eSchedule(dot)ca or 1.800. 276.5167 ext 704.
###