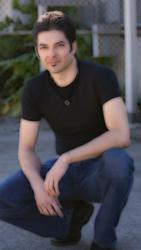 Dating Expert: New Report Unveils Seduction Techniques
San Mateo, CA (PRWEB) April 03, 2012
The good news is that learning seduction techniques is not rocket science. There are some tried and true tips and strategies that will make a world of difference, Xuma says in his new report.
"There is a right way and a wrong way to get women," Xuma says. "Men need to learn the difference if they want to be successful in making both themselves and the woman they are dating happy and satisfied."
For instance, in his report on seduction techniques, Xuma outlines specifics on when, where and how a woman should be touched in the very beginning of getting to know one another.
"Too many men go for the gold," Xuma says. "The truth is women aren't seduced by a man groping their private parts or grabbing at their breast. Women prefer a slower seduction in the beginning. The key is to build anticipation in touching a woman so that she is waiting and hoping and wondering where and when you will touch her next."
Learning how building and prolonging anticipation is just one of the valuable seduction techniques Xuma teaches men in his new report.
His report not only deals with specifics in the seduction itself, but also gives tips and advice on how a man should prepare for that moment.
"Men need to realize that they are laying the groundwork for seduction much earlier than they might think," Xuma says. "Part of that preparation on how to be attractive to girls has to do with the man being well groomed and preparing his apartment for a woman visitor."
For instance, Xuma points out those small details, such as stocking an apartment with drinks and snacks and comfortable furnishings go a long way.
"Having some appropriate music at your fingertips, candles and wine all in a comfortable setting can set the stage for many of the seduction techniques in the report," Xuma says.
Too many men take those small details for granted, when in reality, it can really make a difference in having a good time with a woman.
Xuma has spent years teaching hundreds of men on how to attract women and has been a dating expert and attraction adviser for more than 10 years. He has appeared on ABC and CBS television, as well as Playboy radio. He's the author of The Bad Boy Formula, Secrets of the Alpha Male, the Girlfriend Training Program, and numerous other books and articles. He has also been recognized for his work sharing dating advice for guys and sharing tips on pick up artist techniques and seduction techniques.
For more information, visit Carlos Xuma's website at http://www.datingdynamics.com