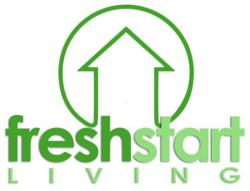 (PRWEB UK) 20 April 2012
As research recently published showed that Northern buy to let landlords make higher rental returns, affordable property developer FreshStart Living has revealed the top 5 ways for investors to boost the returns on their property investment.
Buy-to-let lender Paragon revealed this week that landlords in the North West are making on average 6.6 per cent gross annual returns on their properties while those in London making around 5.9 per cent and 5.7 per cent in the city's suburbs.
In response to this, FreshStart Living has revealed five ways for buy to let property investors to boost their returns.
1. If one property is a success, build up a portfolio.
Many investors decide to test the water with one property when they first start spending money, but when high rental demand is experienced and they realise the extra cash they could generate, they begin looking for more. Getting hooked on investment has to be a sensible decision ensuring that there is enough capital available to spend on bricks and mortar. However, if you have the disposable income building a well-crafted portfolio of properties could mean a bigger monthly income.
2. Buy low and experience high gains.
With companies such as FreshStart Living, buyers can purchase properties at well below the market value. By going straight to the developer and cutting out the middle man, investors are often able to get a better deal without the need for high service charges and commissions. The low cost of properties teamed with affordable rents will give any savvy investor the chance to generate income straight away.
3. Review rates of rent.
While tenants are attracted by low rates of rent that are below competitors' prices, it may be a good idea to keep on top of trends in the market to see what others are changing every year. The fluctuation in housing costs and the price of living will mean that average rents will change year on year. Therefore, reviewing the amounts charged for rent could be wise for boosting those returns.
4. Shop around for different service providers.
When an annual utility contract has expired, why not shop around for deals that other gas and electric companies have on offer. It can often be the case that existing providers will carry on your contract without reviewing the rates. A quick comparison search with other firms could save you some much needed cash each month.
5. Invest and improve.
The best quality, most looked after and modern accommodations will attract tenants that are willing to pay for quality. As a landlord or investor of a buy-to-let property, it is important to maintain your properties to the highest standard, while undertaking regular inventories. A quick spruce up in between tenants will ensure a regular stream of people wanting to move in, giving you control of the rent you want to charge to meet the costs of the improvements.
Salford-based FreshStart Living is a specialist provider of affordable homes and student accommodation at developments from Greenock in Scotland through sites in its North West heartland to Bradford, Yorkshire and Nottingham in the East Midlands.
Founded in 2009 in response to the virtual standstill of residential development and growing need for affordable homes, the business specialises in transforming empty/underperforming buildings into affordable homes, and sells at 'real prices' to investor landlords.
Acquiring sites at below market value allows savings to be passed on to final purchasers – a business model that makes sense not only for FreshStart Living and its customers but also for end users.
UK investors and those from countries such as Dubai, China, Malaysia and mainland Europe have been attracted by FSL's 'below market value' sales prices. Many first time property investors have also come into the market through FSL.
FSL is on target to sell 2,000 units for the financial year 2011-12 and has built a £60m gross development value (GDV) base across its developments. The business is predicting sales of between 2,500 and 3,000 units in the year to April 2013.
FreshStart Living has delivered more than 700 completions to date and is on target to deliver an additional 1200 units by April 2013. The business has a strong pipeline of sites worth in excess of £100m to be brought forward.
The business recently announced its intention to float on the Alternative Investment Market (AIM) of the London Stock Exchange (LSE) in 2012 (when market conditions are right) and appointed leading City broker Charlie Cunningham and former Spice plc group finance director Oliver Lightowlers as chief executive and chief financial officer respectively to lead its plans to publicly list a proportion of its shares.