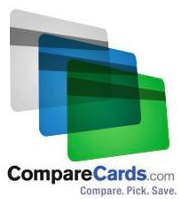 Costco shoppers still get a full 1% cash-back if they use this card at Costco, or anywhere else, for that matter.
Charleston, SC (PRWEB) April 01, 2012
CompareCards, a leading service for helping consumers compare credit cards and manage their personal finances, has just posted a complete review of the Costco True Earnings American Express Card. Millions of consumers appreciate the value of Costco and the excellence and prestige of American Express. Now the newly written card summary can help them decide if the card offered by these two great brands lives up to their powerfully positive reputations.
Here's a summary of some of the key highlights that are included in the new CompareCards blog analysis and summary of the Costco American Express card:

The True Earnings from Costco Cash-Back Program
The card is only available to Costco members, and it basically ties together a Costco membership card to an American Express cash-back rewards card. Those who carry it, for example, don't have to also carry a regular Costco identification card when they shop at the store. The most attractive feature is that card members earn 1% cash back on all purchases made anywhere with the card, plus 2% cash back on travel and restaurant related purchases. The biggest percentage of cash back is on gasoline, which will help plenty of Americans during a time when gas prices remain historically high. Cardholders get 3% back when buying gas, which is great. But there is a limit of a maximum of $3,000 spent per year on gas – so that will cap the rewards for some people.
Other True Earnings Costco Card Perks
The True Earnings Card also delivers some other notable benefits, such as a 0% interest rate sign-up promotion good for the first six months. The interest rate on the card reverts to a variable APR of 15.24% after the 0% introductory rate expires, but that is still a pretty competitive rate compared to most credit cards. There is also no annual fee, and cardholders get added protection in the form of extended warranty and purchase protection. Since this is a genuine American Express product, the card is honored wherever Amex plastic is accepted, and card members enjoy the highly-rated level of customer service that American Express is known for providing.
"The card doesn't offer its highest bonus rewards when cardholders use it to shop at Costco," points out Chris Mettler, president and founder of CompareCards.com. "That's somewhat unusual for a store-branded card. But I don't consider that to be a disadvantage since Costco shoppers are already saving money with Costco's discounted pricing. Plus they do still get a full 1% cash-back if they use this card at Costco, or anywhere else, for that matter. All things considered, this is a card I would recommend to anyone who is a loyal Costco member."
Costco members do save plenty of money while buying items from Costco's high quality, diverse, and gigantic inventory of different kinds of merchandise, groceries, and services. With this Amex card that savings can be compounded, since all purchases made with the card – even outside of Costco stores – generate good cash-back earnings. Of course for consumers who don't shop at Costco this card would not be appropriate or make sense, because nobody who is not a member of Costco is eligible for this particular credit card.
With recommendations that put the consumer first, CompareCards.com provides crucial information for consumers, students, business travelers and others looking for guidance on credit card deals and other personal financing issues. Visitors to the site can use handy tools to help manage their finances or select the best and most appropriate credit card for their particular income bracket, credit history profile, and individual preferences. There are also credit card specialists available via live chat during normal business hours.
About CompareCards.com
CompareCards.com serves as an efficient navigational tool in the ever-increasing space of online credit card offerings. Started as a listing resource for consumers, the site has expanded steadily and now serves as a multi-dimensional service for users to compare credit cards side-by-side and utilize additional functions to manage their credit. The site analyzes details on more than 100 leading credit card offers and has been mentioned in Business Insider, ETV Public Radio, CBS Money Watch and MainStreet.com. For more information, just visit http://www.CompareCards.com.