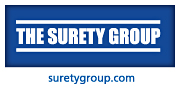 " We have an unbeatable auto dealer bond program for Georgia dealers. Auto dealers who haven't renewed their bond now have more time to compare programs.
Sam Newberry, president of The Surety Group
Atlanta, Georgia (PRWEB) April 01, 2012
The Surety Group is extending the deadline for renewing the Georgia Used Car Dealer Bond to April 10th. Georgia auto dealers now have a 10 day grace period. This used car dealer bond is required by the state of Georgia for all motor vehicle dealers who sell new or used cars or auto parts.
The Georgia Auto Dealer Bond Program offered by The Surety Group is one of the most affordable options for auto dealers, and the application process has been streamlined and simplified so that many bonds can be approved instantly.
Pricing for the Georgia Used Car Dealer Bond starts at $306. There are five programs with rates online so that dealers don't have to wait for a quote. Getting a bond can take several days with other surety agencies. There are also no spousal indemnity or collateral requirements, which makes it easier to qualify for a surety bond. Dealers who have bad credit are encouraged to apply for our program designed for Georgia motor vehicle dealers with credit challenges.
The Surety Group has bond agents taking applications for auto dealer bonds by phone at 800-846-8211. Visit suretygroup.com for more information about the Georgia Auto Dealer Bond Program.
About The Surety Group Agency, LLC
The Surety Group was founded in 1977. It is one of the few agencies in the nation with in-house underwriting authority and a staff dedicated exclusively to surety. It offers custom bond programs to businesses throughout the US. The Surety Group represents a number of surety companies that are A-rated by Best's Review and appear on the Federal Treasury Circular (T-List).