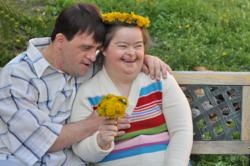 Independent daily money management services protect vulnerable adults.
Cheshire, UK (PRWEB) April 10, 2012
Most people have a general understanding of what a power of attorney is but relatively few know what appointeeship or deputyship is.
The Money Carer Foundation is a social enterprise that is leading the way in the area of daily money management, appointeeship and deputyship services for vulnerable adults across the UK.
As a completely independent organisation The Money Carer Foundation takes on the responsibilities of managing the finances of people who are unable to perform this task themselves. The organisation also supports carers with their secure 'Carers Expense Card' facility.
Clients of the foundation may require their specialist intervention because of learning, mental or physical disabilities and the organisation will typically become the persons appointee or court of protection deputy in order to protect the individuals financial interests. Both roles involve legal responsibilities to ensure that vulnerable clients are receiving the welfare benefits that they are entitled to along with strict reporting duties to the DWP if a persons circumstances change.
Appointeeship (or corporate appointeeship as referred to when an organisation acts as a persons appointee) is an important position that is often misunderstood by individuals or organiations that do not fully understand the duties required to undertake this role at the necessary level of competence.
Appointeeship and Conflict of Interest
Conflicts of interest can easily arise when care providers (or indeed local authorities) act as corporate appointee. This is particularly the case when the care provider or local authority are, as a persons appointee, responsible for completing care contribution assessments or collecting care contribution payments on behalf of the same organisation that is also acting as the vulnerable persons appointee. These points are becoming increasingly referred to by regulating bodies.
For more information about appointeeship and the implications for care providing organisations please contact The Money Carer Foundation on 0800 083 0626 or email to info(at)moneycarer(dot)org(dot)uk