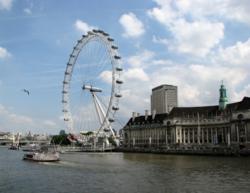 we really appreciated the help in finding a good PR agent...
Basingstoke, UK (PRWEB UK) 8 April 2012
PR agencies in London are very common, with over a thousand to choose from; this is one of the main problems that many businesses face, the shear choice of agencies on offer. The main reason that Marketing Quotes was approached was to help find a PR agency with FMCG experience (particularly in the beverage sector). After a few meetings with different PR companies that had relevant experience, the choice was made of using a small bespoke PR agency in central London.
Anne Richards (who works for Marketing Quotes) added 'we know many thousands of PR agencies around the UK, so any business anywhere in the country can be assured we can help them find a local agency that knows their industry. We feel that industry experience is important and will ensure the best chance of the marketing campaign being successful'.
The branch manager at the tea emporium commented 'we really appreciated the help in finding a good PR agent; we have had a few meetings now and the campaign should be starting mid to late April. We have not had much experience of public relations but do have high expectations on the PR campaign being helpful in boosting our brand.'
About Marketing Quotes - Marketing Quotes is a free service to help UK businesses to get free advice and quotes from local marketing agencies that have an understanding and experience in their industry.