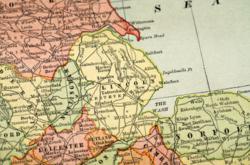 Times are tough in the marine industry, competition is high..
Basingstoke, UK (PRWEB UK) 14 April 2012
PR agencies that deal in the marine industry are difficult to find due to the number of PR agencies in the UK. This is why Marketing Quotes were approached, to help find a PR agency that had marine experience and links to both the national and international media. A well know luxury yacht manufacturer approached Marketing Quotes in order to find a few different PR agencies with experience of the marine sector, but also to get quotes for a PR campaign covering both the national and international media.
Anne Richards (who works for Marketing Quotes) stated 'for many companies, finding a PR agency is hard, as there are so many in the UK to choose from. Many people turn to the internet, but just because a PR agency is on page 1 does not mean they are good at PR, just that they paid a web company to get them onto page 1. For most companies, finding a PR agency that knows their industry and can deliver results is what is important, but finding that agency can be hard due to the thousands to go through. We at Marketing Quotes are impartial and aim to help businesses get quotes and proposals for PR companies that know their industry, leaving them to select which one seems best for their needs.'
A spokesperson from the boat manufacturer added 'times are very tough in the marine industry, competition is high and the sector is becoming harder to work in. We have heard good things about PR so decided the time was right to appoint a PR agency that can help us with brand awareness and raising our profile here in the UK and overseas.'
About Marketing Quotes - Marketing Quotes is a free service to help UK businesses to get free advice and quotes from local marketing agencies that have experience in their industry.