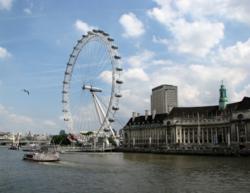 We are excited about the events coming up and do hope that the publicity will bring new interest in out club...
Basingstoke, UK (PRWEB UK) 8 April 2012
Website design companies around the UK are getting set for the 2012 Olympics, re-designing their websites and clients websites to reflect the publicity that the Olympics will bring to the UK. This is one reason why a small cycling club in South London approached Marketing Quotes as they wanted their new website to reflect their interest in the 2012 London Olympics and boost the membership that should come as interest in cycling will bring from the events coming up over the summer. They appointed a local website designer that can handle the re-design of their existing website that approached them from Marketing Quotes.
A spokesperson from the cycling club commented 'we were needing our website updated as it was, it was set up a few years ago by an ex member of the club, but is looking tired and in need of being updated. We have a few members that are involved in the Olympics so felt that the new website should link into the marketing that the UK is doing around the 2012 Olympics. We are excited about the events that are coming up and do hope that the publicity will bring new interest to out club and to the sport as a whole. We know the IOC has begun it's final visit so looks like things are on track for a great boost for our country'
Anne Richards (who works for Marketing Quotes) added 'we have noticed that there has been an upturn in the sports sector over the last few months and do hope that the 2012 Olympics will be a boost for the UK economy. The last few years have been hard for many companies and we have noticed that companies are being careful in the marketing spend, we just hope that the taxpayers money will be part of the road to recovery and not just wasted in publicity that leads to nothing'.
About Marketing Quotes - Marketing Quotes is a free service to help UK businesses to get free advice and quotes from local marketing agencies.