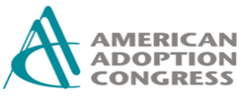 Probasco, who has been working in the field of adoption for 40 years, will be presenting 'Donor Conception, Past, Present, Practice' in collaboration with Phyllis Lowinger, LCSW, and John Sobraske, MA, LMFT, LMHC
Liberty, MO and Overland Park, KS (PRWEB) April 02, 2012
Kris Probasco, who has been working in the field of adoption for 40 years, will be presenting 'Donor Conception, Past, Present, Practice' in collaboration with Phyllis Lowinger, LCSW, and John Sobraske, MA, LMFT, LMHC at the American Adoption Conference this year. Sobraske, a therapist who was also adopted, will discuss the similarities between adoption and donor conception will be discussed, particularly the needs of donor conceived children to know about their origins. Lowinger, a therapist and adoptive parent, will discuss therapy issues for the donating parent, recipient parent and resulting child. Probasco will examine best practices in donor conceptions that are child-centered.
'Let's Start a Donor Revolution' will also be on the Congress agenda. Wendy Kramer, the co-founder of the Donor Sibling Registry and Bill Cordray, a donor conceived individual, will join the presenters as they discuss the social and emotional needs of donor conceived children and how the Registry help them find genetically related siblings and even donors.
Probasco's final workshop will be "Talking to Children About Their Donor Conception – A Development Process Model". Similar to adoption, it is important for a donor conceived child to understand their story; including the family decision making process; and the method chosen for bringing the child into the family. In many instances, secrecy, shame and anonymity have been present with donor conception. For the last 20 years, and particularly with the introduction of embryo adoption, there has been an emphasis to change these practices.
Adoption and Fertility Resources, based in Liberty, MO with an office in Overland Park, KS offers counseling services and adoption services for both domestic and embryo adoption. Kris Probasco established the first regionally-based embryo adoption program in the nation and works closely as a consultant with the Embryo Adoption Awareness Center (EmbryoAdoption.org) a division of Nightlight® Christian Adoptions (Nightlight.org). The Awareness Center receives funding from the DHHS to educate and motivate people toward embryo donation and adoption.
The American Adoption Congress promotes honesty, openness and respect for family connections in adoption, foster care and assisted reproduction. For additional information about the conference, please visit their website at http://www.americanadoptioncongress.org.