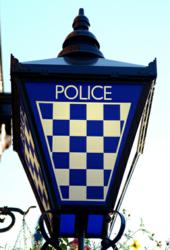 we have been struggling to catch up with the social media world...
Basigstoke, UK (PRWEB UK) 1 April 2012
Website design for police websites is changing as the public require more information and feedback on what the police are doing both on a local and a national level. For this reason, many police forces are adapting their websites to become more informative about events and problems on a local and national level. Once police force has recently taken the information side a little further, to include a system for monitoring social media websites (such as Twitter, Facebook etc.) in order to curb the growing number of cyber hooligans that stalk or incite hatred (racial, gender etc.) towards celebrities, politicians etc. They approached Marketing Quotes in order to get ideas and quotes from developers to come up with an internal system linked into their current police website that can monitor real time updates on a variety of social media sites.
A spokesperson from the police force commented 'we have been struggling to catch up with the social media world, so a system that monitors and flags up individuals that we can monitor or approach makes things much easier for us. Cyber crime seems to be on the increase and we need to keep it in check in order to ensure that it does not hurt people or organisations. It is all about making sure that crimes are not committed, nothing to do with the big brother approach; that is just a fear that criminals have, that they will not be able to get away with crimes online anymore.'
Anne Richards (who works for Marketing Quotes) added 'we support the need for the police to monitor the social networking system, it is a new and immensely powerful tool that does need to be controlled. We are pleased they found a web development company they can work with and hope that the system will work well to protect us all.'
About Marketing Quotes - Marketing Quotes is a free price comparison site to help UK businesses to get free quotes and advice from local marketing agencies.