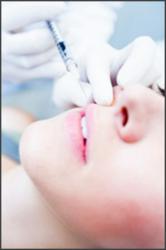 There is always time for beauty perfections!
PARK CITY, Utah (PRWEB) April 04, 2012
Passing up the lunch truck to plump up lips with fat injections or banish wrinkles with Botox® is not all that uncommon. According to the American Society of Plastic Surgeons, the number of cosmetic surgery procedures performed in the U.S. continues to rise each year. Among them, says FaceForum.com, are "lunch break" procedures which can be completed in less than one hour.
"The notion of lunch break cosmetic surgery is pretty compelling, when you think about it," says Shawn Miele for FaceForum.com. "There are people who literally do pass up the lunch truck and head straight for their plastic surgeon's office."
Once there, he adds, they can indulge in a wide variety of procedures, such as:

Lip augmentation
Laser hair removal
Dermal filler injections
Quick lifts or chemical peels
Permanent/cosmetic makeup
"If I were asked to explain their appeal," says Miele, "I'd reinforce that there's something to be said for being able to get in, get out and get on your way – with little down time, quick results and minimally invasive forms of treatment."
In response to the ASPS's report, FaceForum.com has published a free, online article outlining plastic surgery consumers' lunchtime options which helps them understand which procedures fall into that category and what they are designed to treat or do.
For, example, Intense Pulsed Light or IPL photo facials are said to "make skin look more radiant, fresh and flawless" by removing areas of hyperpigmentation. IPL sessions average a mere 30 minutes each. Restylane, on the other hand, fills in wrinkles, folds and fine lines on the face and can be used to add volume and fullness to the lips.
Facial rejuvenation, other dermal fillers and permanent makeup are also listed on FaceForum.com's lunch-break menu for consumers. Yet, some of the article's most sound advice is summed up in two words: "Be prepared".
"Consumers need to know what they're getting into ahead of time," explains Miele, "unless they work for themselves. Laser skin resurfacing can be completed in as little as 30 min., but not always. Sessions can sometimes last two hours or more."
"Asking your plastic surgeon questions related to time constraints, recovery needs and after care is essential during an initial consultation – way before the lunch bell rings."
Consumers can read the full article online at FaceForum.com, alongside information about lunch break face lifts, chemical peels, injectibles and more. The site also plays host to a board-certified facial cosmetic surgeon database and user discussion board.
About FaceForum.com: "Ask questions, get answers and share your experiences!" As the premier Facial Cosmetic Plastic Surgery Forum & Information Website, Face Forum provides consumers with timely answers to cosmetic surgery questions like: What's new? Is this procedure right for me? How much will it cost? We also offer FREE, 24/7 access to our board-certified surgeon database and our active user discussion board.