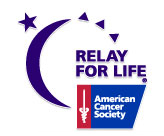 Parallon Business Performance Group of Palm Harbor has already raised an impressive $10,000 by various fundraisers including paying to wear jeans to work on Thursdays and Fridays, book sales, silent auctions, and their annual golf tournament
Palm Harbor, Fla (PRWEB) April 09, 2012
With 439 employees, Parallon Business Performance Group of Palm Harbor is making a significant impact with fundraising efforts, where all fundraised money will go towards the American Cancer Society. Team "Old Timers" are fighting the battle against cancer and will participate in the Relay For Life of Palm Harbor on April 13, 2012 to be held at 6:00PM at Palm Harbor University High School.
The company has several staff members who have fought this terrible disease, and CEO Patty Gentile felt strongly about the cause, which in turn helped create their Relay For Life team back in 2003. Parallon Business Performance Group of Palm Harbor has already raised an impressive $17,444 by various fundraisers including paying to wear jeans to work on Thursdays and Fridays, book sales, silent auctions, and their annual golf tournament.
"The entire staff is usually involved in some way with the fundraising. We make it our mission to raise money for the American Cancer Society. The fact that the money stays in the area has been one of the other reasons we decided to take part in this event," commented "Old Timers" Team Captain Susan Lindblad.
The company typically acquires all fundraise earnings prior to the event in April; however, their gold tournament is set to be held on April 14, 2012 at FeatherSound Country Club (2201 Feather Sound Drive Clearwater FL 33762). Tickets sell for $475 per foursome and $125 per individual player. For more information please contact Susan Lindblad at 727-773-3011.
For all other sponsorship opportunities at Relay for Life of Palm Harbor event, contact Amy Charles Sponsorship Chair by email at amy.charles@raymondjames.com or call 727-642-4949.
About Relay For Life:
Relay For Life is the American Cancer Society's signature fundraising event, and is driven by volunteers. Relay for Life began in 1985 when colorectal surgeon Dr. Gordon Klatt decided to raise money for the American Cancer Society in honor of his patients by walking around a track in a 24 hour period. Today, Relay For Life events are held in more than 5,000 communities spanning 21 countries and have raised an estimated over $3 billion. All proceeds go to funding cancer research with the aims of stomping out the disease. In addition to fundraising, the event also raises awareness of the disease and furthers the American Cancer Society's efforts to save lives by helping people stay well, helping them get well, and by finding cures and fighting back. More information on Relay for Life is available at http://www.relayforlife.org.
About the American Cancer Society:
The American Cancer Society is a nationwide community-based voluntary health organization dedicated to eliminating cancer as a major health problem by preventing cancer, saving lives, and diminishing suffering from cancer, through research, education, and advocacy. The American Cancer Society is the nation's largest non-governmental investor in cancer research, contributing about $3.4 billion to date. As a result, more than 11 million people in America who have cancer will be celebrating their next birthday. To learn more about the American Cancer Society, visit http://www.cancer.org.