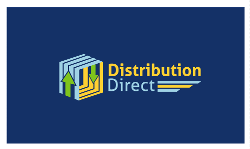 "Most warehouse and fulfillment solutions companies have not updated their vision for service to meet the ever-growing community of e-tailers. Warehouse and fulfillment is not about serving only the large big box stores anymore," added Brady Buckley
Rock Hill, SC (PRWEB) April 03, 2012
Distribution Direct, a leading warehouse and fulfillment solutions company specializing in ecommerce business, announces the signing of their newest client, Edison Nation.
Based in Charlotte, N.C., Edison Nation is an idea-to-shelf product developer and inventor social community found online at http://www.edisonnation.com. In addition, Edison Nation produces the the Emmy® and Telly award-winning inventor series, Everyday Edisons, which is distributed by American Public Television. Distribution Direct will provide a seamless delivery of services for shipping for some of the company's most recognized and successful inventions and products.
Quancy Teal, Managing Partner of Warehouse Operations, stated, "We are thrilled to sign a client like Edison Nation. They are working with some of the finest minds in the country, and we feel we can provide them with a service perfectly tailored for their innovative products."
Distribution Direct continues to demonstrate their expertise in the e-commerce area of the fulfillment industry and has been a rising leader nationally. The company prides itself on a service plan that is aligned with the changing landscape of online business.
"Most warehouse and fulfillment solutions companies have not updated their vision for service to meet the ever-growing community of e-tailers. Warehouse and fulfillment is not about serving only the large big box stores anymore. Today's company needs to have the expertise to serve both the large retailers and the customer ordering something online from the comforts of their home. We've refined our business plan to do just that," added Brady Buckley, Managing Partner, Customer Relations.
For more information on Distribution Direct, visit http://www.distributiondirect.com.
About Distribution Direct
Distribution Direct offers warehousing, fulfillment, project management and data services to clients nationwide. The company has specialized expertise in the management of ecommerce customers internationally. Located in the strategic location of Rock Hill, SC , the company is in close proximity to the major sea port of Charleston, SC. An exit away from some of the country's main interstates, Distribution Direct can ship to over 75% of the US population within two days via ground shipment.
About Edison Nation
Edison Nation is an idea-to-shelf consumer product developer behind such products as Gyro Bowl, Emery Cat and Mister Steamy. Edison Nation operates an invention-centric multi-platform organization, including Everyday Edisons, an Emmy® Award-winning series on public television now in production for Season 4 and Inventors Digest, a top trade publication dedicated to the study of business and innovation. Edison Nation utilizes a $25 Million Innovation Fund and corporate relationships with the country's top retailers, manufacturers and ASOTV companies to bring independent inventor-driven ideas to market. Products can be found in all major mass retailers across the country. Edison Nation was founded in 2008 and is headquartered in Charlotte, N.C. For more information, please visit http://www.edisonnation.com.
Press Contact for Distribution Direct
Mary Crotty, Communications Specialist
704-968-8286
mary.crotty(at)thewordslingers(dot)com
Press Contact for Edison Nation
Mary Dickson, Public Relations Manager
704-405-0710
mary.dickson(at)edisonnation(dot)com